Mission information
Name

CUBEBUG-1

Alternate Names

CAPITAN BETO

NORAD ID

39153
Status
Operational
Satellite is in orbit and operational
Image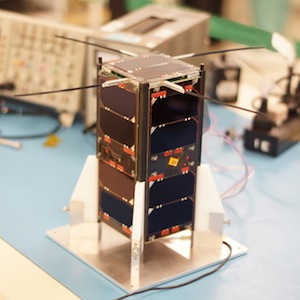 Description
The first demonstration mission for a new cubesat platform design intended to be released as an open source design for amateur use. It features an ARM based on-board computer, a non reaction wheel with a driver circuit and a low resolution camera all based on COTS components. It will function as a amateur radio digipeater on completion of its mission.
Type

Transmitter

Downlink Mode

AFSK

Downlink Frequency

437445000

Downlink Drifted

-15316

Baud

1200
Most Recent Observers
| Observer | Latest Data |
| --- | --- |
| AD7NP-CN87vp | 2019-01-03 20:49:38 UTC |
Data Frames Decoded - 30 Days
There is no decoded data for this satellite in the last 30 days.
No Decoders Found
Help us develop a decoder, you can find instructions at this wiki link
Orbital Elements
Latest Two-Line Element (TLE)
TLE Source

Celestrak (SatNOGS)
TLE Set

1 39153U 13018D   20269.09543062  .00000188  00000-0  31300-4 0  9990
2 39153  97.9870   9.8286 0018005 130.7310 229.5469 14.80752990400539