Mission information
Name

RADFXSAT-2

NORAD ID

99758

Country of Origin

United States of America
Status
Future
Satellite is not yet in orbit
Image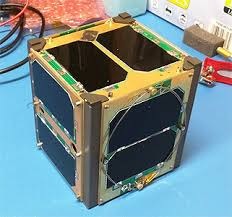 Description
Fox-1E is a radio amateur and technology research cubesat developed by AMSAT and hosting several university developed payloads. Fox-1E is an 1U CubeSat designed to operate in Low Earth Orbit based on the design of Fox 1A. It carries a 2 meter whip antenna and a 70 cm whip antenna.
No approved transmitters yet for this Satellite. Help us improve our database, you can find instructions at this wiki link
Most Recent Observers
No observations recorded for RADFXSAT-2
Data Frames Decoded - 30 Days
There is no decoded data for this satellite in the last 30 days.
No Decoders Found
Help us develop a decoder, you can find instructions at this wiki link