Mission information
Name

UVSQ-SAT

NORAD ID

99760

Website

Country of Origin

France
Status
Future
Satellite is not yet in orbit
Image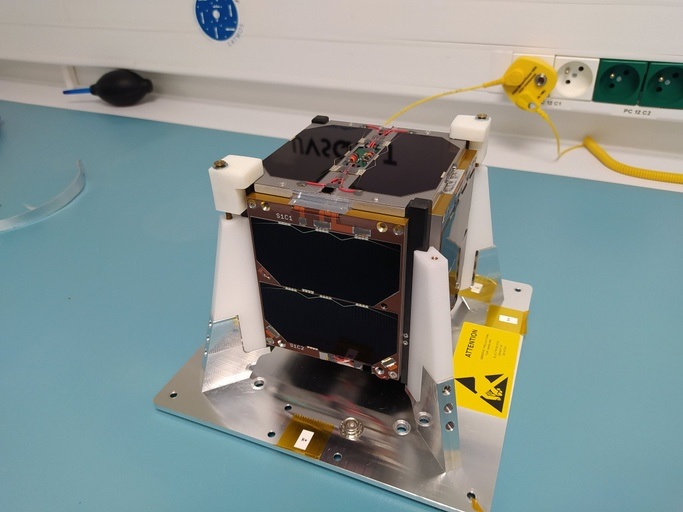 Description
UltraViolet & infrared Sensors at high Quantum efficiency onboard a small SATellite 
(UVSQ-SAT) is a pioneering space-based mission to demonstrate technologies for broadband 
measurements of Earth Radiation Budget (ERB) and for Solar Spectral Irradiance (SSI) in the Herzberg 
continuum (200 – 242 nm). UVSQ-SAT is a research and innovation mission initiated by Université de 
Versailles Saint-Quentin-en-Yvelines (UVSQ) with the support of the International Satellite Program 
in Research and Education (INSPIRE).
No approved transmitters yet for this Satellite. Help us improve our database, you can find instructions at this wiki link
Most Recent Observers
No observations recorded for UVSQ-SAT
Data Frames Decoded - 30 Days
There is no decoded data for this satellite in the last 30 days.
No Decoders Found
Help us develop a decoder, you can find instructions at this wiki link