Mission information
Name

TRANSIT 5B-5

Alternate Names

OPS 6582

Satellite ID

SCHX-0895-2361-9925-0309

NORAD ID

965

Country of Origin

United States of America
Status
Operational
Satellite is in orbit and operational
Image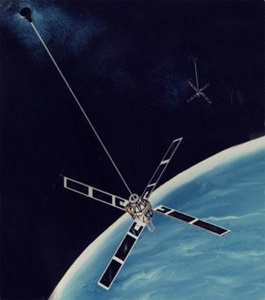 Mission timeline
Launch Date

1964-12-13T00:00:00+00:00
Description
Transit 5B5 was a US Navy navigation satellite launched by a Thor Able Star rocket. It carried a nuclear power source. Transit, one of the first operational satellite systems, was also known as the Navy Navigation Satellite (NNS). It is also nuclear powered.
Upper side band (drifting)
Type

Transmitter

Downlink Mode

USB

Downlink Frequency

136658500
Type

Transmitter

Downlink Mode

FMN

Downlink Frequency

136650000

Downlink Drifted

21954
Most Recent Observers
No observations recorded for TRANSIT 5B-5
Data Frames Decoded - 30 Days
There is no decoded data for this satellite in the last 30 days.
No Decoders Found
Help us develop a decoder, you can find instructions at this wiki link
Orbital Elements
Latest Two-Line Element (TLE)
TLE Source

Space-Track.org
TLE Updated

2022-12-08 19:23:23 UTC
TLE Set

1 00965U 64083D   22342.33406222  .00000097  00000-0  12302-3 0  9993
2 00965  90.0293 196.0001 0042994  81.1223  93.0134 13.56796328869099
No Satellite Suggestions Found