Mission information
Name

CACTUS-1

NORAD ID

99759

Website

Country of Origin

United States of America
Status
Future
Satellite is not yet in orbit
Image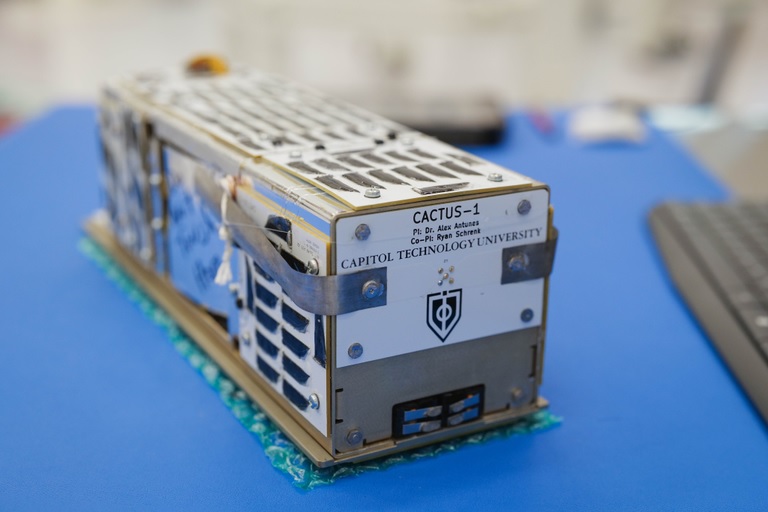 Description
The CACTUS 1 (Coordinated Applied Capitol Technology University Satellite 1) is a 3U CubeSat mission developed at the Capitol Technology University to demonstrate new technologies for nanosatellites.
No approved transmitters yet for this Satellite. Help us improve our database, you can find instructions at this wiki link
Most Recent Observers
No observations recorded for CACTUS-1
Data Frames Decoded - 30 Days
There is no decoded data for this satellite in the last 30 days.
No Decoders Found
Help us develop a decoder, you can find instructions at this wiki link