Mission information
Name

NuX-1

Satellite ID

AGPD-5250-3566-0713-3550

Temporary NORAD ID

99470

Followed NORAD ID

51073

Country of Origin

Singapore
Status
Decayed
Satellite has re-entered
Image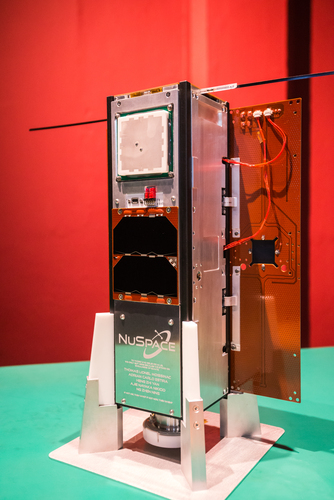 Mission timeline
Launch Date

2022-01-13T15:25:00+00:00

Decay Date

2023-04-04T00:00:00+00:00
Description
NuX-1 is a Singaporean demonstration satellite designed and built by NuSpace Pte Ltd that carries an Internet-of-Things (IoT) LoRaWAN payload. Its objective is to serve as a pathfinder for NuSpace's planned IoT constellation. As part of NuSpace's payload hosting service, NuX-1 also houses Aliena's ultra-low power miniature Hall-effect thruster for rapid validation of Aliena's technology.
Type

Transmitter

Downlink Mode

FSK AX.100 Mode 5

Downlink Frequency

437650000

Baud

1200

ITU Notifications

ITU Notified [Link 1]
Most Recent Observers
No observations recorded for NuX-1
Data Frames Decoded - 30 Days
There is no decoded data for this satellite in the last 30 days.
No Decoders Found
Help us develop a decoder, you can find instructions at this wiki link
No Satellite Suggestions Found