Mission information
Name

MESAT-1

Satellite ID

ANJN-0857-0652-4935-2307

Temporary NORAD ID

99219

Followed NORAD ID

None

Website

Country of Origin

United States of America
Status
Future
Satellite is not yet in orbit
Image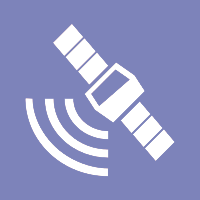 Mission timeline
Launch Date

2022-06-01T00:00:00+00:00
Description
A 3U CubeSat mission. The LTM-1 transponder, provided by AMSAT, will serve as a linear transponder for amateur radio operators to use for recreation and practice in addition to supporting telemetry and command with the satellite systems. This operation will provide education and training in the radio arts for students at the University of Maine. The MESAT1 spacecraft will also carry an L-band GlobalStar transmitter with a carrier frequency of 1616.25 MHz. This will be used along with the onboard GPS receiver, to provide back to our team, early mission TLEs. These will be published on our website as well as on Space Track, to allow our ground station as well as Hams worldwide to accurately point antennas and access the LTM-1. Phase 1, 0-6 months: LTM-1 will be used for downlinking TLM and command uplinks. EyeStar Globalstar radio will be used for hourly beacons. Phase 2, 6 months-EOL: LTM-1 will be used as linear transponder, command uplinking, and TLM downlinks. The EyeStar Globalstar radio will be decommissioned and no longer transmitting. Proposing a 30 kHz wide V/U Transponder plus a 1k2 BPSK telemetry downlink. Planning a launch from Vandenberg in June 2022 into a 555km SSO.
GlobalStar EyeStar 2M32G1D
Type

Transmitter

Service

Inter-satellite

Downlink Mode

BPSK

Downlink Frequency

1616250000

Baud

2320000
Most Recent Observers
No observations recorded for MESAT-1
Data Frames Decoded - 30 Days
There is no decoded data for this satellite in the last 30 days.
No Decoders Found
Help us develop a decoder, you can find instructions at this wiki link
No Satellite Suggestions Found