Mission information
Name

DIDO 2

Alternate Names

Chen Jiayong 1

Satellite ID

ANTS-7659-6853-4378-3829

NORAD ID

42000

Countries of Origin

Israel

Switzerland
Status
Operational
Satellite is in orbit and operational
Image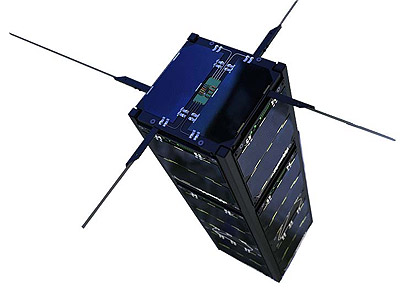 Mission timeline
Launch Date

2017-02-15T00:00:00+00:00
Description
DIDO-2 (aka Chen Jiayong 1, COSPAR 2017-008BE) is a nano-satellite of the Israeli/Swiss company SpacePharma. The nano-satellite is part of a research project whose goal is to test a miniaturized end-to-end pharmaceutical laboratory (called mGnify lab) in space under microgravity conditions. The mGnify unit can perform experiments on bacterial growth, antibiotics resistance, self-assembly, enzymatic reactions, polymerization, nanoparticle synthesis, particle aggregation dynamics, emulsion stability and crystallization.
Type

Transmitter

Downlink Mode

FM

Downlink Frequency

400300000
Most Recent Observers
| Observer | Latest Data |
| --- | --- |
| SP7THR-UHF-KO10an | 2022-07-01 18:25:06 UTC |
| K4KDR-FM17es | 2022-06-14 02:14:15 UTC |
Data Frames Decoded - 30 Days
There is no decoded data for this satellite in the last 30 days.
No Decoders Found
Help us develop a decoder, you can find instructions at this wiki link
Orbital Elements
Latest Two-Line Element (TLE)
TLE Source

Space-Track.org
TLE Set

1 42000U 17008BE  22183.41399033  .00003246  00000-0  11889-3 0  9995
2 42000  97.2552 242.3302 0007144 191.0150 169.0935 15.28703586298352
No Satellite Suggestions Found