Mission information
Name

INMARSAT 4-F1

Alternate Names

Alphasat1

Satellite ID

AWRD-0316-6644-2878-7013

NORAD ID

28628
Status
Operational
Satellite is in orbit and operational
Image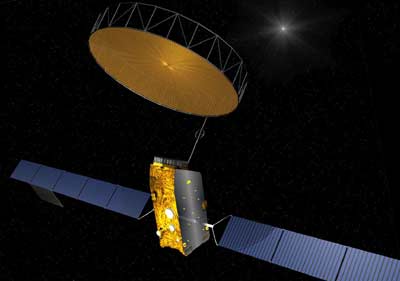 Description
Inmarsat I well known for its communication satellites. This satellite is a high powered telecoms device that uses the L band and also carries technology demnostration payloads for the European Space Agency (ESA).
Type

Transmitter

Downlink Mode

BPSK

Downlink Frequency

1545952500

Baud

4200
Most Recent Observers
No observations recorded for INMARSAT 4-F1
Data Frames Decoded - 30 Days
There is no decoded data for this satellite in the last 30 days.
No Decoders Found
Help us develop a decoder, you can find instructions at this wiki link
Orbital Elements
Latest Two-Line Element (TLE)
TLE Source

Space-Track.org
TLE Updated

2023-04-01 20:50:10 UTC
TLE Set

1 28628U 05009A   23090.82475834 -.00000263  00000-0  00000-0 0  9997
2 28628   3.8439  37.8442 0002972 332.9933 258.5062  1.00272461 65906
No Satellite Suggestions Found