Mission information
Name

Tomorrow-R1

Satellite ID

BEOV-3887-3126-0382-4341

NORAD ID

56199

Website

Country of Origin

United States of America
Status
Operational
Satellite is in orbit and operational
Image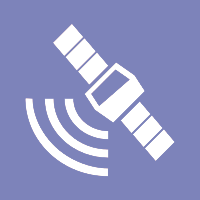 Mission timeline
Launch Date

2023-04-15T06:47:00+00:00

Deploy Date

2023-04-15T08:01:14+00:00
Description
Tomorrow.io is developing two demonstration satellites, Tomorrow-R1 and Tomorrow-R2, to test a radar payload on orbit, work through calibration and validation of the instrument, and provide sample data for analysis. The two satellites are identical small ESPA-class satellites, approximately 75kg in mass, and approximately 50 cm x 50 cm x 100 m in size. The payload is being developed by Tomorrow.io, and the spacecraft bus is being developed by Astro Digital. The spacecraft will have full functionally to cease emission upon command. The payload is a Ka-band (35.75 GHz) weather radar that will operate between 35.5 and 36.0 GHz in a monostatic configuration. The radar uses volume backscatter to profile precipitation vertically throughout the atmosphere and uses scatterometry to measure parameters of the ocean surface. The radar is pulse-to-pulse reconfigurable on-orbit, and thus can utilize a variety of underlying sampling techniques and waveforms. The sampling resolution of the radar is approximately 5 km x 5 km horizontally, and 250 m vertically. The radar utilizes a 1.2 m fixed parabolic cassegrain antenna.
Mode U - GFSK38k4 - TT&C downlink
Type

Transmitter

Service

Meteorological

Downlink Mode

GFSK

Downlink Frequency

400500000

Baud

38400
Most Recent Observers
| Observer | Latest Data |
| --- | --- |
| AAS Berga Carballada-JN02wc | 2023-10-07 22:17:43 UTC |
| Goldford-IO83pb | 2023-06-21 10:07:53 UTC |
| PE2BZ-test-JO22ca | 2023-06-18 09:41:16 UTC |
| Lovets-KN12pq | 2023-05-30 21:26:46 UTC |
| Vi3w Roy4l-CN88gk | 2023-04-29 17:32:16 UTC |
Data Frames Decoded - 30 Days
There is no decoded data for this satellite in the last 30 days.
No Decoders Found
Help us develop a decoder, you can find instructions at this wiki link
Orbital Elements
Latest Two-Line Element (TLE)
TLE Source

Space-Track.org
TLE Updated

2023-12-11 07:11:58 UTC
TLE Set

1 56199U 23054X   23345.17633668  .00008559  00000-0  31146-3 0  9996
2 56199  97.3853 238.0974 0011972 109.5023 250.7511 15.28410336 37161
No Satellite Suggestions Found