Mission information
Name

BLACK KNIGHT-1

Satellite ID

BETY-3848-2495-6921-5325

NORAD ID

39398
Status
Decayed
Satellite has re-entered
Image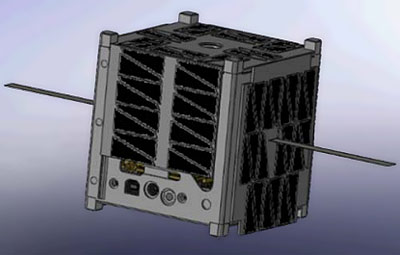 Mission timeline
Decay Date

2015-07-16T00:00:00+00:00
Description
This US military academy was based on Pumpkin Inc's cubesat kit as part of a programme to demonstrate a passive attitude control system. After launch no signals were received. It re-entered on 16th July 2015.
Type

Transmitter

Service

Amateur

Downlink Mode

FM

Downlink Frequency

437345000
Most Recent Observers
No observations recorded for BLACK KNIGHT-1
Data Frames Decoded - 30 Days
There is no decoded data for this satellite in the last 30 days.
No Decoders Found
Help us develop a decoder, you can find instructions at this wiki link
No Satellite Suggestions Found