Mission information
Name

LAPAN-A3

Satellite ID

BLNH-6149-6607-6959-8042

NORAD ID

41603
Status
Operational
Satellite is in orbit and operational
Image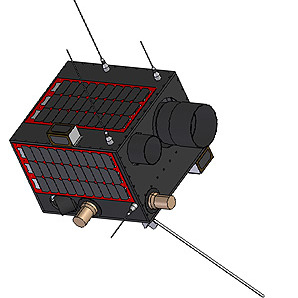 Description
An earth observing micro satellite with spectral imaging from Indonesia. It also carries voice repeaters and an APRS digipeater.
Type

Transmitter

Downlink Mode

FFSK

Downlink Frequency

437425000

Baud

1200
Most Recent Observers
No observations recorded for LAPAN-A3
Data Frames Decoded - 30 Days
There is no decoded data for this satellite in the last 30 days.
No Decoders Found
Help us develop a decoder, you can find instructions at this wiki link
Orbital Elements
Latest Two-Line Element (TLE)
TLE Source

Celestrak (SatNOGS)
TLE Set

1 41603U 16040E   21270.82836924  .00000462  00000-0  24405-4 0  9990
2 41603  97.2450 313.8181 0013568  10.8779 107.3203 15.20107879292136
No Satellite Suggestions Found