Mission information
Name

StratoSat TK-1

Alternate Names

RS52S

Satellite ID

BQFG-5755-4293-7808-3570

NORAD ID

57167

Website

Country of Origin

Russia
Status
Operational
Satellite is in orbit and operational
Image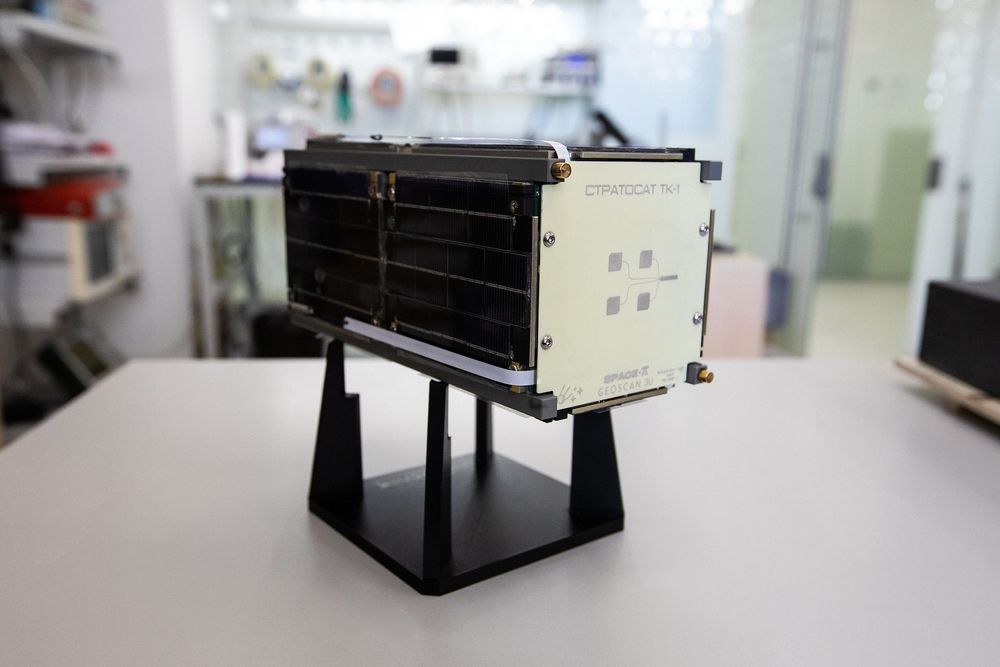 Mission timeline
Launch Date

2023-06-27T11:34:00+00:00
Description
3U Cubesat StratoSat TK-1 is a Stratonautica satellite, created on the basis of a shortened satellite platform Geoscan 3U. One of the three units is a transport container for the delivery of 6 pocketcubes into low Earth orbit (StratoSat TK-1-A, StratoSat TK-1-B, StratoSat TK-1-C, StratoSat TK-1-D, StratoSat TK-1-E, StratoSat TK-1-F). These pico-satellites are intended for educational programs for high school students. Most pocketcubes were made by high school or university students. Each pocketcube operates on an independent power supply system and has radio transmitters and cameras on board. The process of the exit of the satellites from the transport container will be filmed using high-resolution photo and video cameras that are installed on the middle unit. All imagery data taken during the mission will be transmitted to amateurs around the world using open radio-protocol.
Type

Transmitter

Service

Amateur

Downlink Mode

GFSK

Downlink Frequency

435870000

Downlink Drifted

4589

Baud

9600
Most Recent Observers
| Observer | Latest Data |
| --- | --- |
| PE0SAT-JO21mr | 2023-09-25 20:20:54 UTC |
| PE0SAT-11-JO21mr | 2023-09-25 20:20:54 UTC |
| PE0SAT-21-JO21mr | 2023-09-25 20:20:22 UTC |
| SONIC.00: KARELIA-KP72ab | 2023-09-25 18:48:08 UTC |
| SONIC.03: GÖYNÜK-KM56gq | 2023-09-25 18:41:05 UTC |
Data Frames Decoded - 30 Days
There is no decoded data for this satellite in the last 30 days.
Decoder: StratoSat TK-1 Telemetry
Script Name

stratosattk1
Decoder Fields
Orbital Elements
Latest Two-Line Element (TLE)
TLE Source

Space-Track.org
TLE Updated

2023-09-25 23:31:44 UTC
TLE Set

1 57167U 23091B   23268.83766777  .00015516  00000-0  11037-2 0  9995
2 57167  97.6540 318.6786 0016638 306.6532  53.3164 15.04630632 13564
No Satellite Suggestions Found