Mission information
Name

CARTOSAT-2

Alternate Names

IRS-P7

Satellite ID

CASG-2405-5488-8993-2476

NORAD ID

29710

Country of Origin

India
Status
Operational
Satellite is in orbit and operational
Image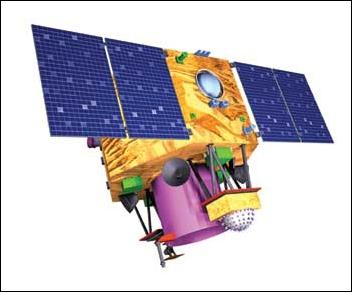 Mission timeline
Launch Date

2007-01-10T00:00:00+00:00
Description
CartoSat 2A is an Indian photo-imaging craft that was launched by a PSLV-C7 rocket from Sriharikota at 03:57 UT on 10 January 2007. The 680 kg craft will provide panchromatic images at one-meter resolution, to aid civil planning, and other cartographic needs.
Type

Transmitter

Downlink Mode

CW

Downlink Frequency

2245687000

Downlink Drifted

-4202
Most Recent Observers
No observations recorded for CARTOSAT-2
Data Frames Decoded - 30 Days
There is no decoded data for this satellite in the last 30 days.
No Decoders Found
Help us develop a decoder, you can find instructions at this wiki link
Orbital Elements
Latest Two-Line Element (TLE)
TLE Source

Celestrak (active)
TLE Updated

2023-04-01 20:50:10 UTC
TLE Set

1 29710U 07001B   23091.31684864  .00067219  00000+0  10807-2 0  9994
2 29710  97.8788 221.4384 0111801 119.5448 241.7001 15.45876041880402
No Satellite Suggestions Found