Mission information
Name

3CAT-5/A, FSSCat A

Alternate Names

TYVAK 0161

Satellite ID

CHKH-0088-8886-9724-9925

NORAD ID

46292

Country of Origin

Spain
Status
Operational
Satellite is in orbit and operational
Image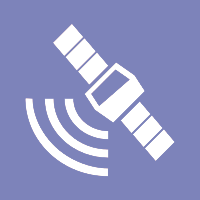 Mission timeline
Launch Date

2020-09-03T00:00:00+00:00
Description
FSSCat A and B or 3Cat 5A and 5B, are two 6U CubeSat developed at the Universidad Politécnica de Cataluña (UPC) to collect data to complement the Copernicus Sentinels and, in particular, to support the Copernicus Land and Marine Environment services using a state-of-the-art dual microwave payload as well as a multispectral optical payload. Also it is to demonstrate Inter-Satellite Links (ISL) with a Laser Communication Payload.
Type

Transmitter

Downlink Mode

FM

Downlink Frequency

401337000
Most Recent Observers
| Observer | Latest Data |
| --- | --- |
| SP7THR-UHF-KO10an | 2022-07-18 09:20:36 UTC |
Data Frames Decoded - 30 Days
There is no decoded data for this satellite in the last 30 days.
No Decoders Found
Help us develop a decoder, you can find instructions at this wiki link
Orbital Elements
Latest Two-Line Element (TLE)
TLE Source

Space-Track.org
TLE Updated

2023-09-24 19:31:47 UTC
TLE Set

1 46292U 20061W   23267.15900242  .00007298  00000-0  37671-3 0  9998
2 46292  97.3896 329.6728 0004531  75.5621 284.6115 15.16602129168592
3CAT-5/A, FSSCat A Suggestion
Name

3CAT-5/A, FSSCat A

NORAD ID

46292

Alternative Names

TYVAK 0161

Description

FSSCat A and B or 3Cat 5A and 5B, are two 6U CubeSat developed at the Universidad Politécnica de Cataluña (UPC) to collect data to complement the Copernicus Sentinels and, in particular, to support the Copernicus Land and Marine Environment services using a state-of-the-art dual microwave payload as well as a multispectral optical payload. Also it is to demonstrate Inter-Satellite Links (ISL) with a Laser Communication Payload.

image

status

alive

countries

launched

Sept. 3, 2020, midnight