Mission information
Name

CARTOSAT-2C

Satellite ID

DGSA-9341-1205-9804-9517

NORAD ID

41599
Status
Operational
Satellite is in orbit and operational
Image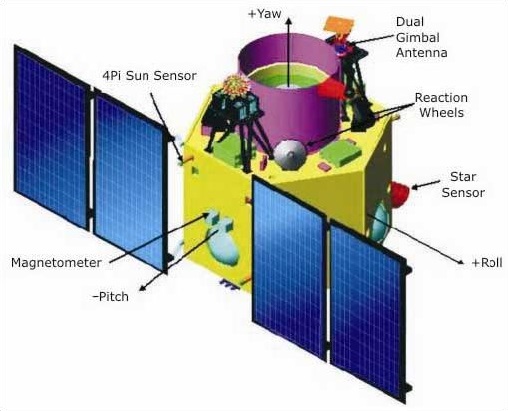 Description
Cartosat-2C is observation satellite designed by ISRO and equipped in panchromatic camera for scene-specific black and white pictures suitable for cartography. It is fourth of Cartosat-2 constellation since first launch in 2007. Cartosat-2C will operate on altitude of 630 km for five years.
Type

Transmitter

Downlink Mode

CW

Downlink Frequency

2245687000

Downlink Drifted

-4734
Most Recent Observers
No observations recorded for CARTOSAT-2C
Data Frames Decoded - 30 Days
There is no decoded data for this satellite in the last 30 days.
No Decoders Found
Help us develop a decoder, you can find instructions at this wiki link
Orbital Elements
Latest Two-Line Element (TLE)
TLE Source

Space-Track.org
TLE Updated

2023-03-22 08:50:03 UTC
TLE Set

1 41599U 16040A   23081.22404291  .00011886  00000-0  56674-3 0  9992
2 41599  97.4459 142.7659 0013408 290.6924 140.9538 15.19170376374105
No Satellite Suggestions Found