Mission information
Name

CARTOSAT-2A

Satellite ID

DHND-4474-1527-7198-0174

NORAD ID

32783

Website

Operator

Country of Origin

India
Status
Operational
Satellite is in orbit and operational
Image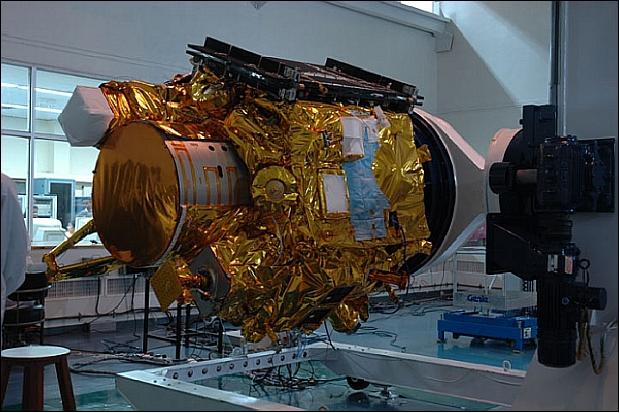 Mission timeline
Launch Date

2008-04-28T00:00:00+00:00
Description
CartoSat 2A is the primary Indian remote sensing craft among the fleet of 10 satellites that were launched by a PSLV 9 rocket from Sriharikota in southeastern coast of India at 03:54 UT on 28 April 2008. The 690 kg, 900 W, triaxially stabilized craft carries a panchromatic camera to provide 0.5-0.85 micron images at one meter resolution in a swath of 9.6 km. It can be steered along track as well as across track to enable repeated images of a chosen site, frequently. The images will be used in rural and urban planning.
Type

Transmitter

Downlink Mode

CW

Downlink Frequency

2245678000

Downlink Drifted

684
Most Recent Observers
No observations recorded for CARTOSAT-2A
Data Frames Decoded - 30 Days
There is no decoded data for this satellite in the last 30 days.
No Decoders Found
Help us develop a decoder, you can find instructions at this wiki link
Orbital Elements
Latest Two-Line Element (TLE)
TLE Source

Celestrak (active)
TLE Updated

2023-05-30 01:12:38 UTC
TLE Set

1 32783U 08021A   23149.68393504  .00000880  00000+0  12684-3 0  9990
2 32783  97.9169 210.4462 0013803 124.6281 235.6234 14.78687313814189
No Satellite Suggestions Found