Mission information
Name

CARTOSAT-2B

Satellite ID

DOVD-6076-5561-0818-8216

NORAD ID

36795
Status
Operational
Satellite is in orbit and operational
Image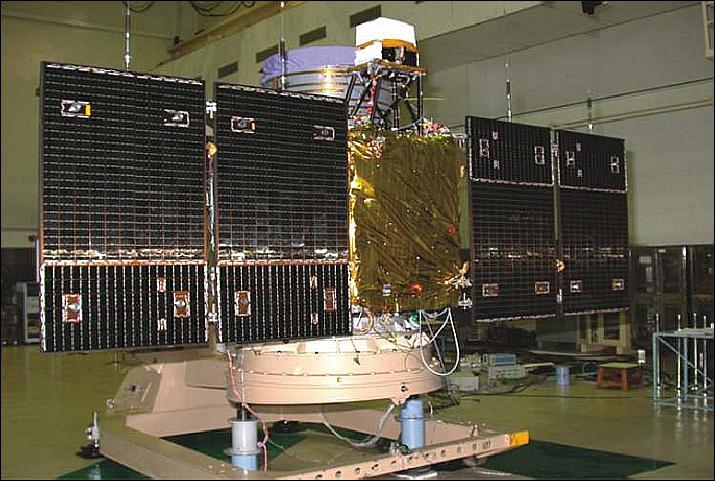 Description
Cartosat 2B, an Indian Earth observation satellite, was launched on 12 July 2010 at 03:52 UT from Sriharikota. The 694 kg satellite was launched by a Polar Satellite Launch Vehicle. The satellite carries a panchromatic, high spatial resolution, stereoscopic vision camera. The satellite's black and white camera has a resolution of 0.8 m and will observe Earth land and ocean surfaces from orbit. The imagery will have applications in resource mapping, urban planning, transportation studies, water monitoring, and crop inventories.
Type

Transmitter

Downlink Mode

CW

Downlink Frequency

2245687000

Downlink Drifted

-2275
Most Recent Observers
No observations recorded for CARTOSAT-2B
Data Frames Decoded - 30 Days
There is no decoded data for this satellite in the last 30 days.
No Decoders Found
Help us develop a decoder, you can find instructions at this wiki link
Orbital Elements
Latest Two-Line Element (TLE)
TLE Source

Space-Track.org
TLE Updated

2023-05-29 23:12:38 UTC
TLE Set

1 36795U 10035A   23149.72132522  .00000834  00000-0  12063-3 0  9992
2 36795  97.9112 210.3921 0012969 198.1923 161.8826 14.78680934695236
No Satellite Suggestions Found