Mission information
Name

VELOX 2

Alternate Names

VELOX2

Satellite ID

DSGN-7978-0500-3017-5294

NORAD ID

41171
Status
Operational
Satellite is in orbit and operational
Image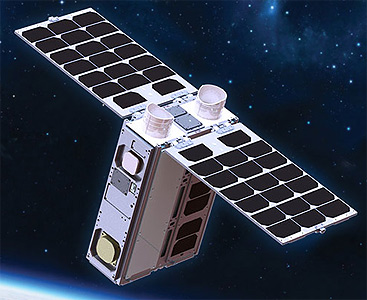 Description
A 6U experimental satellite mixes commercial communications equipment and students . The L band communications equipment transmits its data to the geostationary Inmarsat 4 as a technology demonstrator.
Type

Transmitter

Downlink Mode

CW

Downlink Frequency

145930000
Most Recent Observers
No observations recorded for VELOX 2
Data Frames Decoded - 30 Days
There is no decoded data for this satellite in the last 30 days.
No Decoders Found
Help us develop a decoder, you can find instructions at this wiki link
Orbital Elements
Latest Two-Line Element (TLE)
TLE Source

Celestrak (active)
TLE Updated

2023-04-01 16:50:12 UTC
TLE Set

1 41171U 15077F   23091.46348740  .00028875  00000+0  11195-2 0  9993
2 41171  14.9899 187.4866 0007014 178.7117 181.3224 15.23975209403528
No Satellite Suggestions Found