Mission information
Name

Guardian - Alpha

Satellite ID

DSGV-8067-8332-8825-6416

Temporary NORAD ID

99223

Followed NORAD ID

None

Website

Country of Origin

United Kingdom
Status
Operational
Satellite is in orbit and operational
Image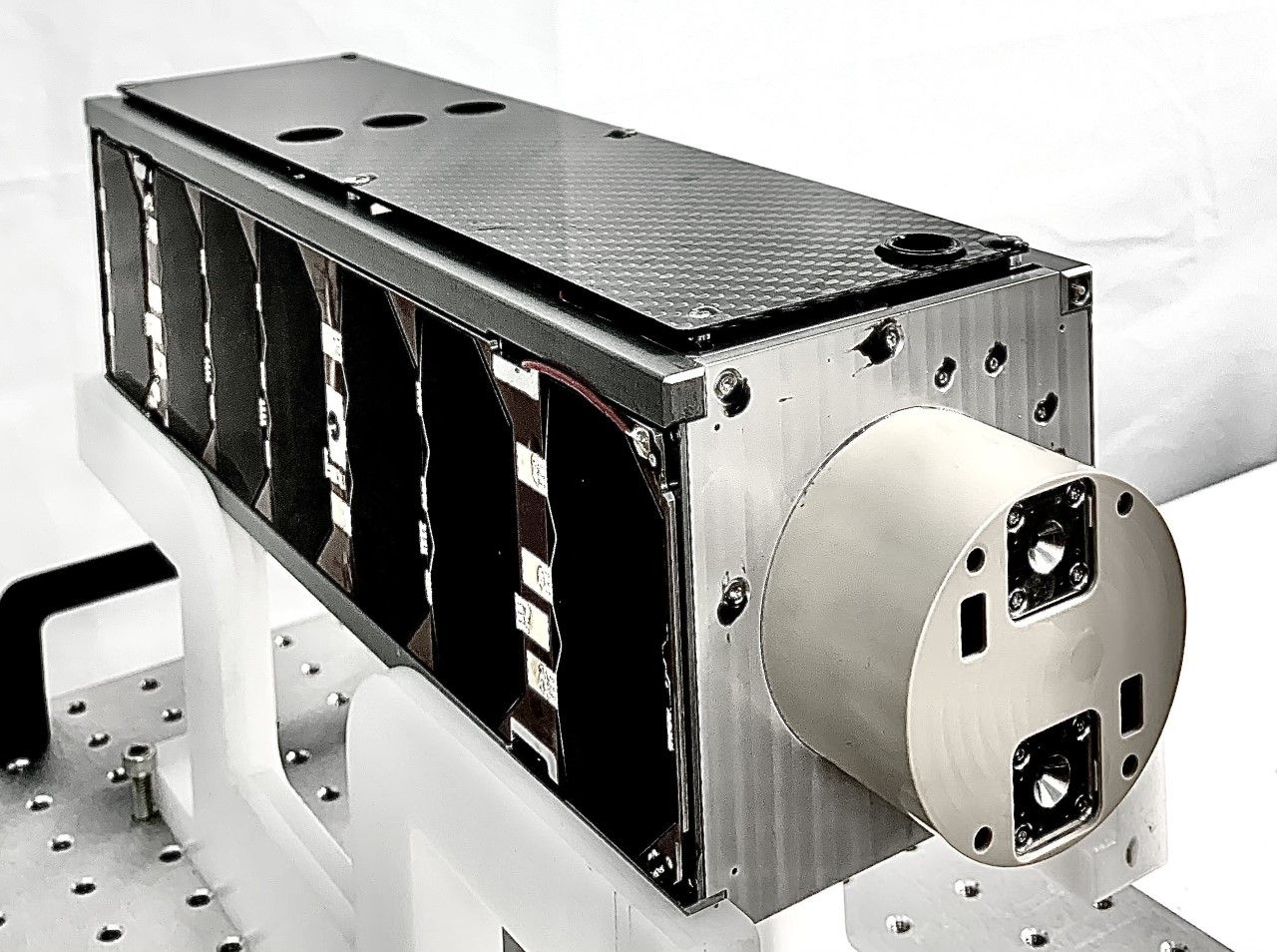 Mission timeline
Launch Date

2023-01-03T14:56:00+00:00
Description
It is a 3U satellite entirely developed by OrbAstro. Included: - Ultrascale+ based OBC - Novel long-life EPS, 36Wh - Full ADCS with dual star-trackers and GPS - SDR S-band transceiver - Electric Propulsion - 3rd-party hosted payloads - Solar panels - Ultra-light aluminium-carbon chassis
COTS redundant UHF transceiver and solar panel are included to de-risk. Total satellite mass is 1.66kg (not including 3rd-party hosted payloads & COTS redundant systems).
When the build-trigger was pulled, nuts/bolts to flight-qualified satellite shipped out the door: 5 days. There were some teething issues. Our aim for the Dec mission is 3 days. We are building batch-production capabilities with a lot of automation involved. More on that in a later post.
There are some very interesting payloads we're not yet ready to reveal that will be flying on both missions. Watch this space!
Type

Transmitter

Downlink Mode

FM

Downlink Frequency

401500000
Most Recent Observers
No observations recorded for Guardian - Alpha
Data Frames Decoded - 30 Days
There is no decoded data for this satellite in the last 30 days.
No Decoders Found
Help us develop a decoder, you can find instructions at this wiki link
Orbital Elements
Latest Two-Line Element (TLE)
TLE Source

Celestrak (supplemental)
TLE Updated

2023-01-04 07:37:00 UTC
TLE Set

1 70326C 23001AB  23003.66764859  .00091283  00000+0  51198-2 0    04
2 70326  97.5087  65.7870 0015886 214.5672 168.9126 15.13313322    12
No Satellite Suggestions Found