Mission information
Name

CARBONITE 2

Alternate Names

CBNT 2, VividX2, EiX2

Satellite ID

DUVR-6579-0336-4357-6373

NORAD ID

43115

Country of Origin

United Kingdom
Status
Operational
Satellite is in orbit and operational
Image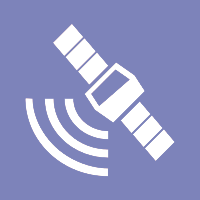 Mission timeline
Launch Date

2018-01-12T00:00:00+00:00
Description
CARBONITE 2 is a 220-pound (100-kilogram) satellite designed to test technologies to produce low-cost video imagery from orbit. The satellite will produce 3-foot (1-meter) class high-resolution imagery and high-definition videos of Earth.
Type

Transmitter

Downlink Mode

BPSK

Downlink Frequency

2236675000

Downlink Drifted

-1341

Baud

64000
Most Recent Observers
No observations recorded for CARBONITE 2
Data Frames Decoded - 30 Days
There is no decoded data for this satellite in the last 30 days.
No Decoders Found
Help us develop a decoder, you can find instructions at this wiki link
Orbital Elements
Latest Two-Line Element (TLE)
TLE Source

Celestrak (active)
TLE Updated

2022-09-30 08:41:19 UTC
TLE Set

1 43115U 18004E   22273.13748605  .00005202  00000+0  20664-3 0  9996
2 43115  97.3500 341.9923 0009026   0.7499 359.3752 15.25718782262063
No Satellite Suggestions Found