Mission information
Name

Sapling Sempervirens

Alternate Names

Sapling-1

Satellite ID

FIDX-2591-9245-4209-0806

Temporary NORAD ID

99237

Followed NORAD ID

None

Website

Country of Origin

United States of America
Status
Malfunctioning
Satellite appears to be malfunctioning
Image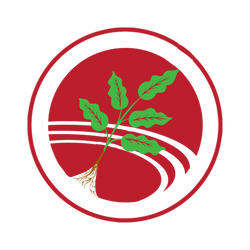 Mission timeline
Launch Date

2023-01-02T14:55:00+00:00
Description
The Sapling Sempervirens (or Sapling 1) 1U CubeSat was part of the Sapling series of satellites, entirely open source and developed by members of the Stanford Student Space Initiative, a student-run engineering organization at Stanford University. Sapling Sempervirens launched on the SpaceX Transporter 6 rideshare mission manifested by Launcher on their Orbiter SN1 OTV. Orbiter SN1 failed shortly after deployment and the Sapling Sempevirens CubeSat was never deployed. Read more here: https://saplingsat.org.
Type

Transmitter

Service

Amateur

Downlink Mode

LoRa

Downlink Frequency

437400000

IARU Coordination

ITU Notifications

ITU Notified [Link 1]
Most Recent Observers
No observations recorded for Sapling Sempervirens
Data Frames Decoded - 30 Days
There is no decoded data for this satellite in the last 30 days.
No Decoders Found
Help us develop a decoder, you can find instructions at this wiki link
Orbital Elements
Latest Two-Line Element (TLE)
TLE Source

Celestrak (supplemental)
TLE Updated

2023-01-06 07:10:04 UTC
TLE Set

1 70377C 23001CE  23003.68208725  .00066625  00000-0  37949-2 0    08
2 70377  97.5052  65.8019 0012930 216.4030 245.6566 15.12806539    19
No Satellite Suggestions Found