Mission information
Name

MAYAK

Satellite ID

FIPJ-7635-8867-6622-6302

Temporary NORAD ID

99980

Followed NORAD ID

42827

Country of Origin

Russia
Status
Operational
Satellite is in orbit and operational
Image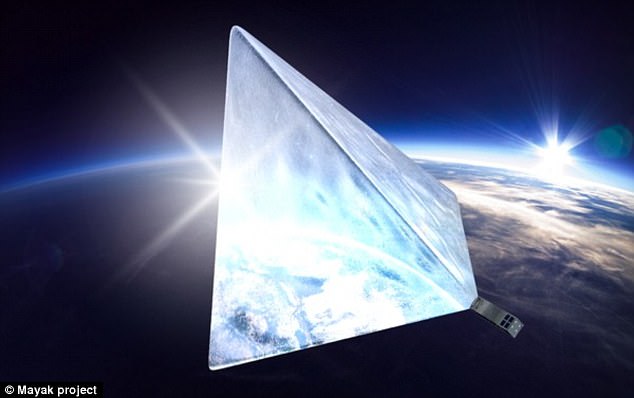 Mission timeline
Launch Date

2017-07-14T00:00:00+00:00
Description
This Russian 3U cubesat is a technology demonstrator built by a group of young scientists as part of an initiative with the Moscow State University of Mechanical Engineering. Mayak was to become the brightest orbital object in th enight sky by means of a large reflector. It was launched successfully but failed to deploy the reflector.
No approved transmitters yet for this Satellite. Help us improve our database, you can find instructions at this wiki link
Most Recent Observers
No observations recorded for MAYAK
Data Frames Decoded - 30 Days
There is no decoded data for this satellite in the last 30 days.
No Decoders Found
Help us develop a decoder, you can find instructions at this wiki link
Orbital Elements
Latest Two-Line Element (TLE)
TLE Source

Celestrak (active)
TLE Updated

2022-11-29 17:23:31 UTC
TLE Set

1 42827U 17042C   22333.12017520  .00002922  00000+0  28202-3 0  9999
2 42827  97.4043 178.9075 0014622 165.5896 194.5745 14.93510614292668
No Satellite Suggestions Found