Mission information
Name

INCA

Satellite ID

FMLO-9928-6560-7161-7204

Temporary NORAD ID

99426

Followed NORAD ID

None

Country of Origin

United States of America
Status
Decayed
Satellite has re-entered
Image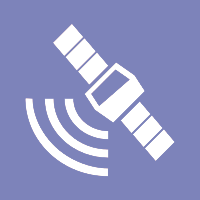 Mission timeline
Launch Date

2022-02-10T22:00:00+00:00

Deploy Date

2022-02-10T22:08:40+00:00
Description
INCA (Ionospheric Neutron Content Analyzer) is a scientific in­vestigation mission that will study the latitude and time depen­dencies of the neutron spectrum in low-Earth orbit for the first time to improve current space weather models and mitigate threats to space and airborne assets. The measurements will come from a new directional neutron spectrometer, which is being developed in conjunction with NASA's Goddard Space Flight Center and the University of New Hampshire.
Type

Transmitter

Service

Amateur

Downlink Mode

GMSK

Downlink Frequency

437125000

Baud

9600

IARU Coordination
Most Recent Observers
No observations recorded for INCA
Data Frames Decoded - 30 Days
There is no decoded data for this satellite in the last 30 days.
No Decoders Found
Help us develop a decoder, you can find instructions at this wiki link
No Satellite Suggestions Found