Mission information
Name

ANSER LEADER

Alternate Names

Advanced Nanosatellite Systems for Earth-observation Research

Satellite ID

FSKO-0864-6726-9757-4938

Temporary NORAD ID

99044

Followed NORAD ID

None

Website

Country of Origin

Spain
Status
Decayed
Satellite has re-entered
Image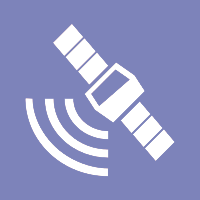 Mission timeline
Launch Date

2023-10-07T01:36:00+00:00
Description
ANSER (Advanced Nanosatellite Systems for Earth observation Research) is a cluster of 3 Cubesats working together on a common Earth Observation mission with both scientific and technological objectives: - Study and monitor the quality of inland (reservoirs) water over Iberian Peninsula. - Develop key technologies to efficiently address Complex Space Missions based on clusters. ANSER "Leader" is commanding the cluster and carrying a miniature panchromatic camera. ANSER "Follower1" and "Follower2" are carrying a Fragmented Cinclus hyperspectral camera (400nm-850nm).
Type

Transmitter

Downlink Mode

FM

Downlink Frequency

401850000

ITU Notifications

ITU Notified [Link 1]
Most Recent Observers
No observations recorded for ANSER LEADER
Data Frames Decoded - 30 Days
There is no decoded data for this satellite in the last 30 days.
No Decoders Found
Help us develop a decoder, you can find instructions at this wiki link
No Satellite Suggestions Found