Mission information
Name

R5-S1

Satellite ID

FXAP-6786-7105-4692-4693

NORAD ID

99428

Country of Origin

United States of America
Status
Decayed
Satellite has re-entered
Image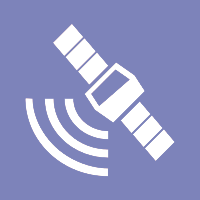 Mission timeline
Launch Date

2022-02-10T22:00:00+00:00

Deploy Date

2022-02-10T22:08:40+00:00
Description
R5-S1 is intended to demonstrate a fast and cost-effective way to build successful CubeSats in addition to demonstrating some technologies that are important to in-space inspection, which could help to make crewed space exploration safer and more efficient. R5-S1 could prove a cheaper way to demonstrate crucial technologies like high-performance computers, camer­as, algorithms, and a new way for satel­lites to transmit pic­tures to the ground.
No approved transmitters yet for this Satellite. Help us improve our database, you can find instructions at this wiki link
Most Recent Observers
No observations recorded for R5-S1
Data Frames Decoded - 30 Days
There is no decoded data for this satellite in the last 30 days.
No Decoders Found
Help us develop a decoder, you can find instructions at this wiki link
No Satellite Suggestions Found