Mission information
Name

NAPA 2

Alternate Names

RTAF-SAT 2

Satellite ID

GEJQ-5981-2710-6410-2156

NORAD ID

48963

Country of Origin

Thailand
Status
Operational
Satellite is in orbit and operational
Image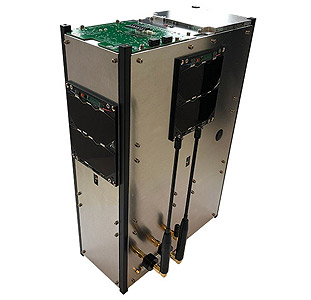 Mission timeline
Launch Date

2021-06-30T00:00:00+00:00
Description
NAPA 2 or RTAF-SAT 2 (Royal Thai Air Force Satellite) is an earth observation nanosatellite built for the Royal Thai Air Force. The main payload is a Gecko Imager, from the South African company SCS, capable of imaging in the RGB-band with an approximately 39m ground sampling distance from the typical Low Earth Orbit. There is also a secondary payload, which is a demonstration model of the TriScape 100 Imager from developer Simera Sense, with a target ground sampling distance down to 5m from the typical Low Earth Orbit.
Type

Transmitter

Downlink Mode

FM

Downlink Frequency

401125300
Most Recent Observers
| Observer | Latest Data |
| --- | --- |
| SP7THR-UHF-KO10an | 2021-12-06 13:31:43 UTC |
Data Frames Decoded - 30 Days
There is no decoded data for this satellite in the last 30 days.
No Decoders Found
Help us develop a decoder, you can find instructions at this wiki link
Orbital Elements
Latest Two-Line Element (TLE)
TLE Source

Celestrak (active)
TLE Set

1 48963U 21059CN  21341.82225365  .00001295  00000+0  78466-4 0  9992
2 48963  97.5282 108.1421 0014771  39.7780 113.5186 15.12271390 24930
No Satellite Suggestions Found