Mission information
Name

LEMUR 2 SQUAREJAWS

Alternate Names

LEMUR 2 117

Satellite ID

GMPZ-7256-9086-2869-1114

NORAD ID

46317

Country of Origin

United States of America
Status
Operational
Satellite is in orbit and operational
Image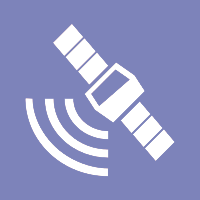 Mission timeline
Launch Date

2020-09-03T00:00:00+00:00
Description
Lemur-2 is the initial constellation of low-Earth orbiting satellites built by Spire. These satellites carry two payloads for meteorology and ship traffic tracking. Spire satellites, which orbit close to Earth's atmosphere, use the SENSE payload to listen for GPS satellite signals - which are impacted as they pass through Earth's atmosphere. Using a process called GPS radio occultation, Spire measures the change in GPS signal readings to calculate very precise profiles for temperature, pressure, and humidity here on Earth. The STRATOS payload enables tracking ships worldwide by receiving their AIS signals.
Type

Transmitter

Downlink Mode

BPSK

Downlink Frequency

402788000
Most Recent Observers
No observations recorded for LEMUR 2 SQUAREJAWS
Data Frames Decoded - 30 Days
There is no decoded data for this satellite in the last 30 days.
No Decoders Found
Help us develop a decoder, you can find instructions at this wiki link
Orbital Elements
Latest Two-Line Element (TLE)
TLE Source

Space-Track.org
TLE Updated

2023-11-23 19:48:22 UTC
TLE Set

1 46317U 20061AX  23325.94000864  .16925645  26821-5  37490-3 0  9994
2 46317  97.3528  50.4643 0008982 218.2272 141.8395 16.46079454179037
LEMUR 2 SQUAREJAWS Suggestion
Name

LEMUR 2 SQUAREJAWS

NORAD ID

46317

Alternative Names

LEMUR 2 117

Description

Lemur-2 is the initial constellation of low-Earth orbiting satellites built by Spire. These satellites carry two payloads for meteorology and ship traffic tracking. Spire satellites, which orbit close to Earth's atmosphere, use the SENSE payload to listen for GPS satellite signals - which are impacted as they pass through Earth's atmosphere. Using a process called GPS radio occultation, Spire measures the change in GPS signal readings to calculate very precise profiles for temperature, pressure, and humidity here on Earth. The STRATOS payload enables tracking ships worldwide by receiving their AIS signals.

status

re-entered

decayed

Nov. 22, 2023, midnight

countries

launched

Sept. 3, 2020, midnight