Mission information
Name

EAGLESAT-1

Satellite ID

GPCS-5280-8824-7420-8704

NORAD ID

43018

Website

Country of Origin

United States of America
Status
Operational
Satellite is in orbit and operational
Image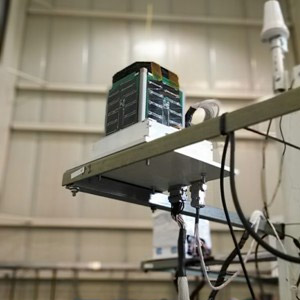 Mission timeline
Launch Date

2017-11-18T00:00:00+00:00
Description
EagleSat is an educational 1U CubeSat built by the Embry-Riddle Aeronautical University to bring together all engineering disciplines, as well as blending together the business majors to mimic a small business environment to the greatest extent possible to design and build an exploratory CubeSat mission that will test various types of memory for bit flipping due to solar radiation while in low Earth orbit.
The payload consists of RAM memory to be tested, a solid state radiation detector, a crystal video receiver and a GPS unit.
EagleSat was selected in 2013 for launch with NASA's ELaNa program.
Type

Transmitter

Downlink Mode

FSK

Downlink Frequency

437645000

Baud

9600
Most Recent Observers
| Observer | Latest Data |
| --- | --- |
| SA2KNG Omni UHF/VHF-KP03cu | 2023-08-24 07:26:37 UTC |
| GAO UHF-JN87hg | 2022-09-20 21:05:16 UTC |
| M0ZJO Ground Station 2 - AHT-IO91of | 2022-08-26 22:30:21 UTC |
| Drachten-JO33bc | 2021-10-02 23:16:29 UTC |
| YB8XM-PI46ch | 2021-06-22 14:31:29 UTC |
Data Frames Decoded - 30 Days
There is no decoded data for this satellite in the last 30 days.
No Decoders Found
Help us develop a decoder, you can find instructions at this wiki link
Orbital Elements
Warning: There is at least one newer non-redestributable TLE set.
Latest Two-Line Element (TLE)
TLE Source

Celestrak (SatNOGS)
TLE Updated

2023-12-01 09:10:36 UTC
TLE Set

1 43018U 17073F   23335.19927553  .00021815  00000+0  12536-2 0  9996
2 43018  97.6100 218.7353 0196663 218.0649 140.6543 14.97558145326239
No Satellite Suggestions Found