Mission information
Name

Light-1

Alternate Names

RAADSat

Satellite ID

IYPF-0390-6641-7081-7482

NORAD ID

99436

Countries of Origin

Bahrain

United Arab Emirates
Status
Operational
Satellite is in orbit and operational
Image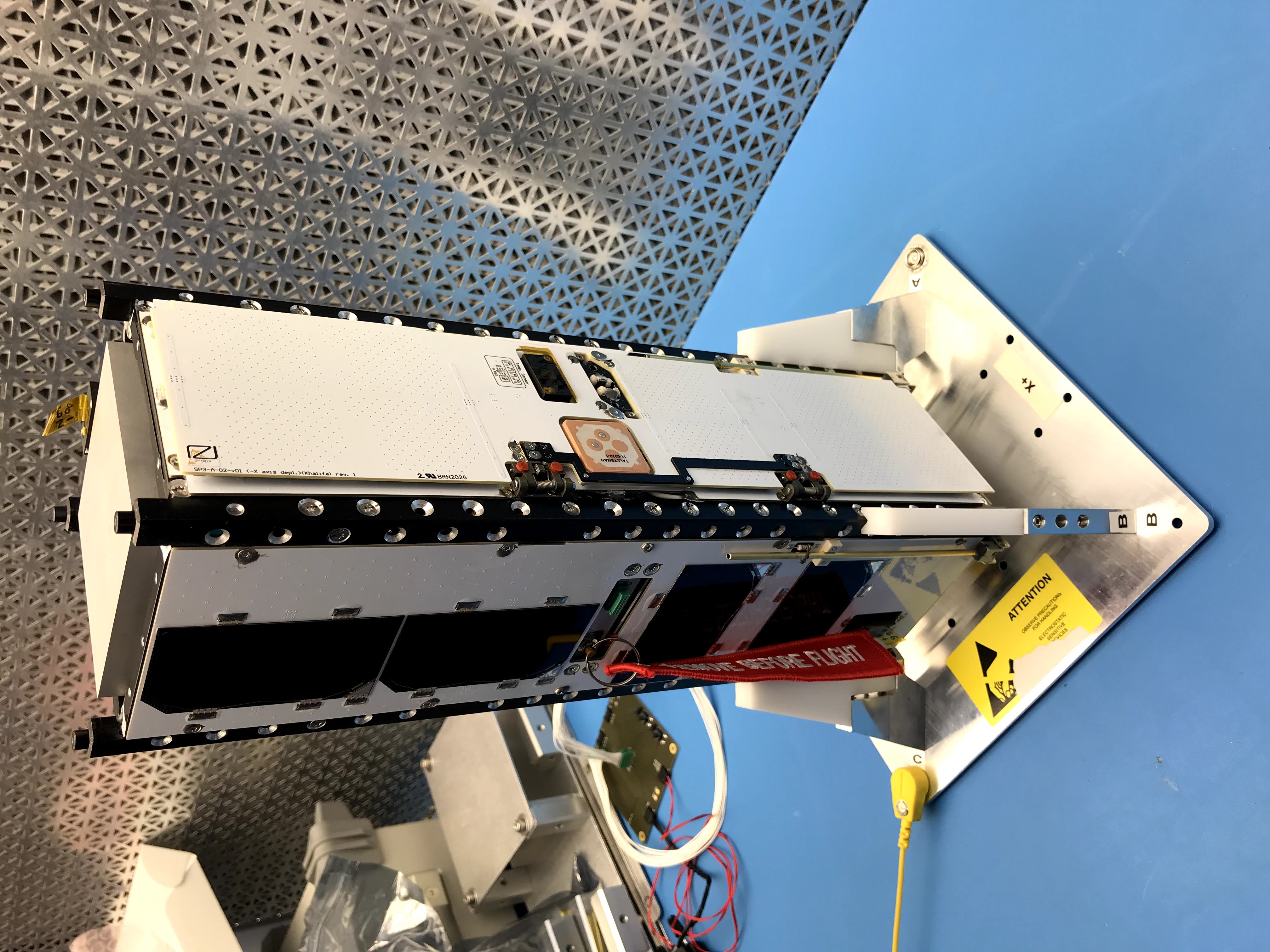 Mission timeline
Launch Date

2021-12-21T10:06:00+00:00

Deploy Date

2022-02-03T08:55:00+00:00
Description
Light-1 CubeSat is a collaboration initiative of the UAE Space Agency, Bahrain's National Space Science Agency, Khalifa University of Science and Technology, and New York University (NYU) Abu Dhabi. It represents the region's first scientific mission to monitor and study Terrestrial Gamma-ray Flashes (TGFs) from thunderstorms and lightning. Data gathered from the Light-1 CubeSat, which aims to leverage space science to support sustainable economic growth, will be shared globally to support scientific analysis and encourage cooperation with research centers around the world.
Type

Transmitter

Downlink Mode

GMSK

Downlink Frequency

437710000

Baud

2400
Most Recent Observers
| Observer | Latest Data |
| --- | --- |
| PE0SAT-JO21mr | 2022-02-03 14:32:47 UTC |
Data Frames Decoded - 30 Days
There is no decoded data for this satellite in the last 30 days.
No Decoders Found
Help us develop a decoder, you can find instructions at this wiki link
Orbital Elements
Latest Two-Line Element (TLE)
TLE Source

Space-Track.org
TLE Set

1 51509U 98067TG  22183.48873359  .00026964  00000-0  33035-3 0  9997
2 51509  51.6390 255.0959 0008574 298.9436  61.0697 15.60116210 23249
No Satellite Suggestions Found