Mission information
Name

QubeSat

Satellite ID

JIQD-1817-3049-0433-7075

NORAD ID

99427

Website

Country of Origin

United States of America
Status
Decayed
Satellite has re-entered
Image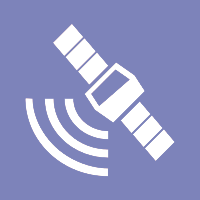 Mission timeline
Launch Date

2022-02-10T22:00:00+00:00

Deploy Date

2022-02-10T22:08:40+00:00
Description
QubeSat is a technology demonstration mission. It will test and character­ize the effects of space conditions on quantum gyroscopes using nitro­gen-vacancy centers in diamond. Nitrogen-vacancy centers are ni­trogen defect points in diamond with quantum properties that allow scientists to form gyro­scopes that measure an­gular velocity. Nitrogen-vacancy center-based technologies are particu­larly well suited for space because of their high accuracy, small form factor, and radiation tolerance.
Type

Transmitter

Service

Amateur

Downlink Mode

FSK

Downlink Frequency

437740000

Baud

5500

IARU Coordination
Most Recent Observers
No observations recorded for QubeSat
Data Frames Decoded - 30 Days
There is no decoded data for this satellite in the last 30 days.
No Decoders Found
Help us develop a decoder, you can find instructions at this wiki link
No Satellite Suggestions Found