Mission information
Name

JILIN-01-06

Alternate Names

Jilin-1 SP-06

Satellite ID

JIWM-5912-1908-0879-2509

NORAD ID

43024

Country of Origin

China
Status
Operational
Satellite is in orbit and operational
Image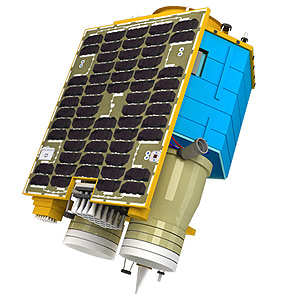 Mission timeline
Launch Date

2017-11-21T04:50:00+00:00
Description
JILIN-01-06 is a Chinese Earth observation satellite designed to record high-definition video and color imagery.
No approved transmitters yet for this Satellite. Help us improve our database, you can find instructions at this wiki link
Most Recent Observers
No observations recorded for JILIN-01-06
Data Frames Decoded - 30 Days
There is no decoded data for this satellite in the last 30 days.
No Decoders Found
Help us develop a decoder, you can find instructions at this wiki link
Orbital Elements
Latest Two-Line Element (TLE)
TLE Source

Space-Track.org
TLE Updated

2023-09-24 23:31:41 UTC
TLE Set

1 43024U 17074C   23267.77151384  .00005116  00000-0  27879-3 0  9997
2 43024  97.4986 357.1428 0011127 133.7968 226.4187 15.14787228322098
No Satellite Suggestions Found