Mission information
Name

HINCUBE

Satellite ID

JPSK-5862-0649-3000-0292

NORAD ID

39445

Website

Country of Origin

Norway
Status
Operational
Satellite is in orbit and operational
Image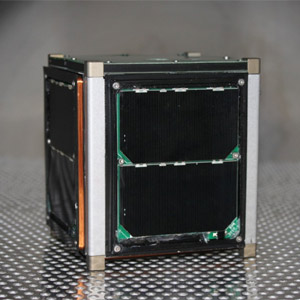 Mission timeline
Launch Date

2013-11-21T00:00:00+00:00
Description
Høgskolen i Narvik CubeSat (HINCube) designed and built by students in Norway. The device has optical sensors (camera) and thermal sensors.
Type

Transmitter

Service

Amateur

Downlink Mode

FM

Downlink Frequency

437305000
Most Recent Observers
No observations recorded for HINCUBE
Data Frames Decoded - 30 Days
There is no decoded data for this satellite in the last 30 days.
No Decoders Found
Help us develop a decoder, you can find instructions at this wiki link
Orbital Elements
Latest Two-Line Element (TLE)
TLE Source

Space-Track.org
TLE Updated

2023-09-24 19:31:36 UTC
TLE Set

1 39445U 13066AF  23267.42868290  .00007468  00000-0  81138-3 0  9999
2 39445  97.6826 228.1024 0050729 309.6092  50.0652 14.87436206530328
No Satellite Suggestions Found