Mission information
Name

NORSAT 2

Satellite ID

KBDM-1783-3988-6535-3583

NORAD ID

42828

Website

Countries of Origin

Canada

Norway
Status
Operational
Satellite is in orbit and operational
Image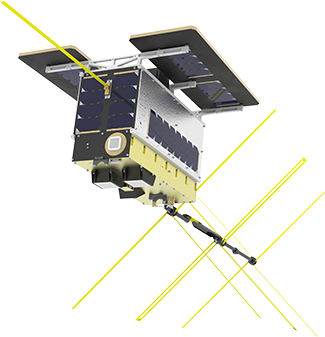 Mission timeline
Launch Date

2017-07-14T00:00:00+00:00
Description
The NORSAT-2 satellite carries a next generation Automatic Identification System (AIS) receiver from Kongsberg Seatex, along with a VHF data exchange (VDE) payload that will enable two-way communication at higher data rates than possible with AIS. It features a large deployable directional crossed Yagi VHF antenna.
NORSAT-2 VDES transmitter
Type

Transponder

Downlink Mode

GMSK

Downlink Frequency

161787500

Baud

9600

Uplink Mode

GMSK

Downlink High

161937500

Uplink Frequency

157187500

Uplink High

157337500
Type

Transmitter

Downlink Mode

FM

Downlink Frequency

2209000000

Baud

1000000
Most Recent Observers
| Observer | Latest Data |
| --- | --- |
| InSight 1 Ground Station-IO82xb | 2022-10-10 20:31:39 UTC |
Data Frames Decoded - 30 Days
There is no decoded data for this satellite in the last 30 days.
No Decoders Found
Help us develop a decoder, you can find instructions at this wiki link
Orbital Elements
Latest Two-Line Element (TLE)
TLE Source

Space-Track.org
TLE Updated

2023-09-24 19:31:39 UTC
TLE Set

1 42828U 17042D   23267.50058288  .00007892  00000-0  69392-3 0  9992
2 42828  97.3895 102.7466 0011082 241.7763 118.2341 14.96742722337473
No Satellite Suggestions Found