Mission information
Name

NORSAT 2

Satellite ID

KBDM-1783-3988-6535-3583

NORAD ID

42828
Status
Operational
Satellite is in orbit and operational
Image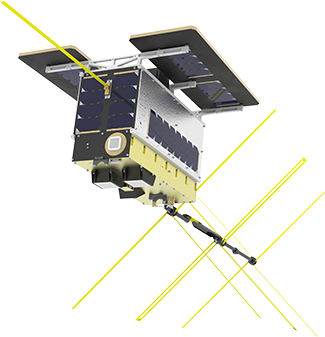 Description
The NORSAT-2 satellite carries a next generation Automatic Identification System (AIS) receiver from Kongsberg Seatex, along with a VHF data exchange (VDE) payload that will enable two-way communication at higher data rates than possible with AIS. It features a large deployable directional crossed Yagi VHF antenna.
NORSAT-2 VDES transmitter
Type

Transponder

Downlink Mode

GMSK

Downlink Frequency

161787500

Baud

9600

Uplink Mode

GMSK

Downlink High

161937500

Uplink Frequency

157187500

Uplink High

157337500
Most Recent Observers
No observations recorded for NORSAT 2
Data Frames Decoded - 30 Days
There is no decoded data for this satellite in the last 30 days.
No Decoders Found
Help us develop a decoder, you can find instructions at this wiki link
Orbital Elements
Latest Two-Line Element (TLE)
TLE Source

Space-Track.org
TLE Set

1 42828U 17042D   22183.57486785  .00000712  00000-0  73747-4 0  9996
2 42828  97.4286  39.0883 0012891 319.1836  40.8418 14.92874714270422
No Satellite Suggestions Found