Mission information
Name

KYSAT-2

Satellite ID

KMOS-8479-8668-2060-1108

NORAD ID

39384
Status
Decayed
Satellite has re-entered
Image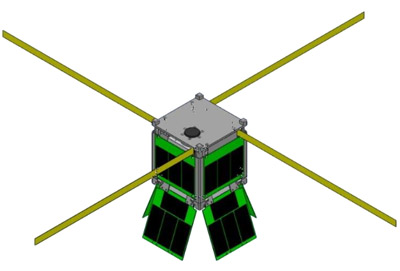 Mission timeline
Decay Date

2015-02-12T00:00:00+00:00
Description
This is the second satellite designed and built by students of the university of Kentucky and Morehead University. It features a Beaglebone computer and a UHF radio for communications that includes data and images.
Type

Transceiver

Service

Amateur

Downlink Mode

AFSK

Downlink Frequency

436795000

Uplink Mode

AFSK

Uplink Frequency

145850000
Most Recent Observers
No observations recorded for KYSAT-2
Data Frames Decoded - 30 Days
There is no decoded data for this satellite in the last 30 days.
No Decoders Found
Help us develop a decoder, you can find instructions at this wiki link
No Satellite Suggestions Found