Mission information
Name

Star Vibe

Satellite ID

LSZR-8461-9828-5431-6212

NORAD ID

55009

Website

Countries of Origin

Germany

Poland
Status
Operational
Satellite is in orbit and operational
---
Frequency Misuse
Satellite is reported to be transmitting at an uncoordinated or denied frequency. Details
Image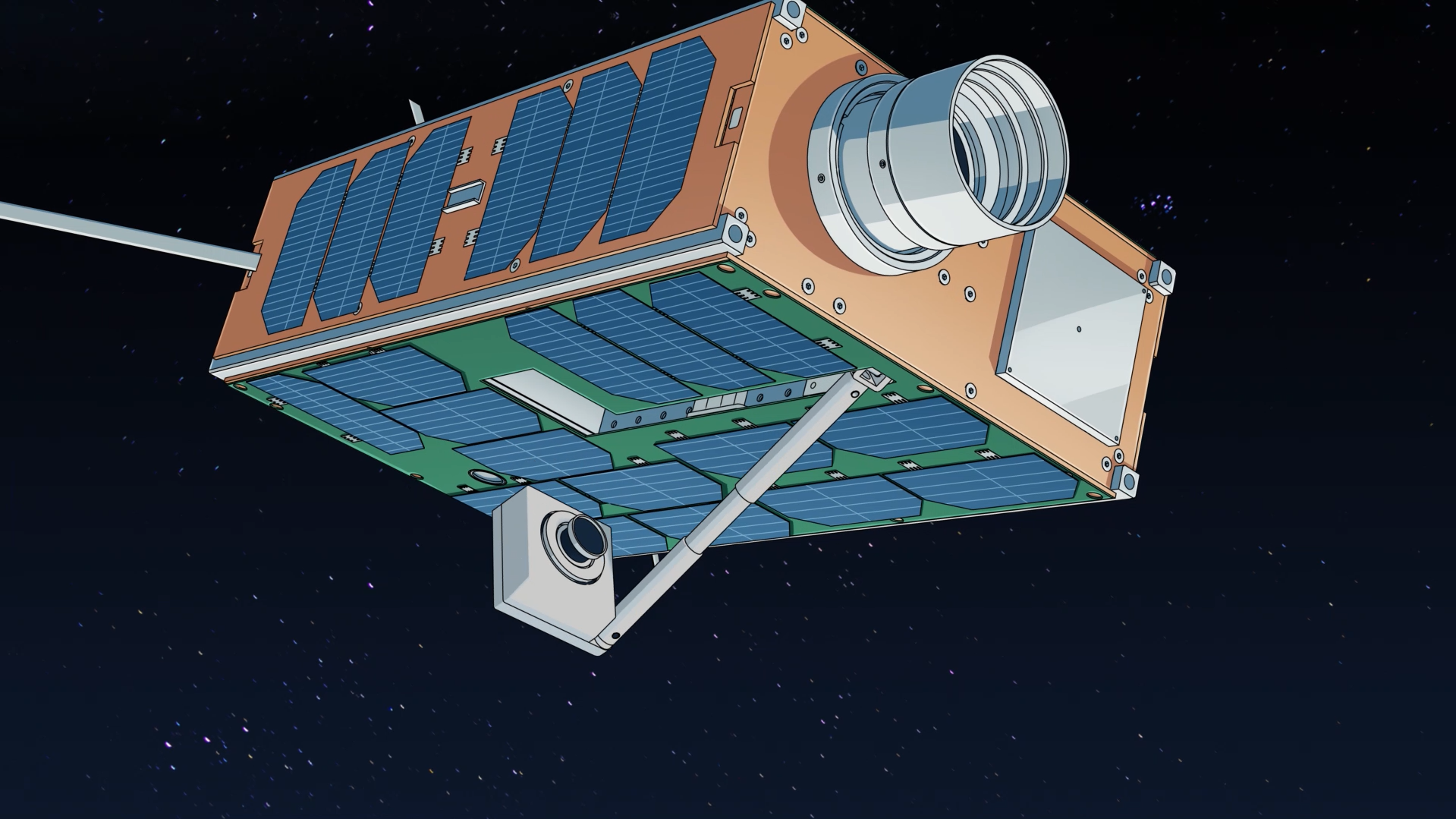 Mission timeline
Launch Date

2023-01-03T00:00:00+00:00
Description
Polish company Scanway is preparing, in cooperation with German Orbital Systems, the STAR VIBE satellite mission. The objective of the STAR VIBE mission is to test the in-space operation of the high-resolution optical telescope STAR (Small Telescope for Advanced Reconnaissance) and the VIBE (Vision Inspection Boom Experiment) satellite self-diagnostic system developed by Scanway. STAR VIBE mission will allow checking how space conditions: UV radiation, vacuum, demanding temperature cycles, and microgravity influence: electronics allowing to acquisition data from optical sensors, their processing, and recording, mechanical constructions of optical systems, and designs of optical systems aimed at observation of Earth from the orbit, an inspection of changes and potential failures in satellites. The mission will also verify whether such factors affect the quality of the acquired images during on-orbit operations.
Type

Transmitter

Downlink Mode

GMSK

Downlink Frequency

437025000

Baud

4800

IARU Coordination

IARU Uncoordinated
Most Recent Observers
| Observer | Latest Data |
| --- | --- |
| EU1XX-KO33ru | 2023-08-15 18:22:17 UTC |
| PE0SAT-21-JO21mr | 2023-05-16 09:11:01 UTC |
| PE0SAT-JO21mr | 2023-05-16 09:11:01 UTC |
| PE0SAT-11-JO21mr | 2023-05-11 10:11:36 UTC |
| N6RFM-5-EM12jw | 2023-01-22 16:28:25 UTC |
Data Frames Decoded - 30 Days
There is no decoded data for this satellite in the last 30 days.
No Decoders Found
Help us develop a decoder, you can find instructions at this wiki link
Orbital Elements
Latest Two-Line Element (TLE)
TLE Source

Space-Track.org
TLE Updated

2023-10-03 23:09:12 UTC
TLE Set

1 55009U 23001A   23276.83251147  .00006559  00000-0  35202-3 0  9996
2 55009  97.4644 334.0357 0009939  19.1950 340.9655 15.15231657 41480
No Satellite Suggestions Found