Mission information
Name

PERSEUS M1

Satellite ID

MDCA-9404-9971-4796-4779

NORAD ID

40039

Countries of Origin

Russia

United States of America
Status
Operational
Satellite is in orbit and operational
Image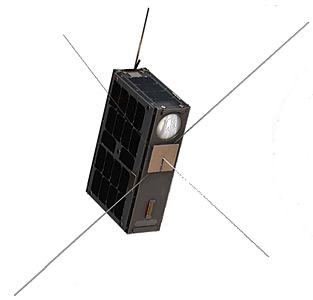 Description
The Perseus-M satellites are small maritime surveillance satellites developed by Canopus Systems US, an US American independent affiliate of the Russian Dauria Aerospace. The Perseus-M satellites are built as pathfinder satellites to the CubeSat (6U) standard and feature an Automatic Identification System (AIS) receiver provided by LuxSpace similar to Dauria's DX 1 prototype satellite.
Type

Transmitter

Downlink Mode

GFSK

Downlink Frequency

400170000
Most Recent Observers
No observations recorded for PERSEUS M1
Data Frames Decoded - 30 Days
There is no decoded data for this satellite in the last 30 days.
No Decoders Found
Help us develop a decoder, you can find instructions at this wiki link
Orbital Elements
Latest Two-Line Element (TLE)
TLE Source

Celestrak (active)
TLE Updated

2023-02-06 18:55:07 UTC
TLE Set

1 40039U 14033AF  23037.61583021  .00000374  00000+0  47572-4 0  9990
2 40039  97.8932 320.9496 0014843  34.4453 325.7695 14.87330096468312
No Satellite Suggestions Found