Mission information
Name

BDSAT-2

Satellite ID

NJFB-9884-9643-7739-4519

NORAD ID

55098

Website

Country of Origin

Czechia
Status
Operational
Satellite is in orbit and operational
Image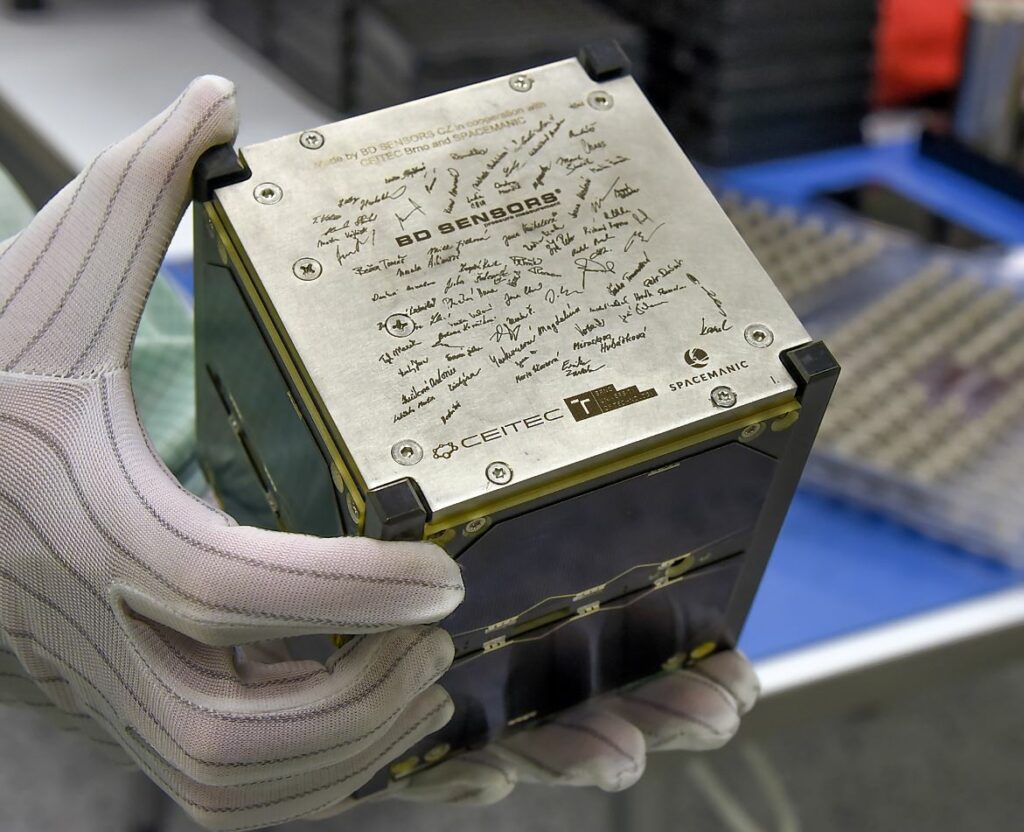 Mission timeline
Launch Date

2022-01-03T00:00:00+00:00
Description
BDSat-2 is a 1U CubeSat mission of the Central European Institute of Technology CEITEC, Brno University of Technology and other partners. In this mission students from four Czech technical universities are involved with us along with members of an amateur radio community from The Czech Republic. Experimental payload subsystem is developed to verify and qualify pressure sensor devices for use in open space conditions. On top of technical verification, feasibility and suitability of the technology will be studied. The second part of the experiment aims to verify supercapacitor technology as a modern energy storage solution. The satellite uses two amateur bands for communication UHF telemetry downlink, beacon downlink and payload data transmission from the satellite to ground segment. The second band is VHF used for uplink commands achieving a full duplex communication.
Most Recent Observers
| Observer | Latest Data |
| --- | --- |
| ESL_lab_Brno-JN89gf | 2023-05-29 09:28:41 UTC |
| PF_DE_PL_TA1-JN48iv | 2023-05-29 09:25:19 UTC |
| PE0SAT-11-JO21mr | 2023-05-29 09:25:12 UTC |
| PE0SAT-21-JO21mr | 2023-05-29 09:24:55 UTC |
| PE0SAT-JO21mr | 2023-05-29 09:24:53 UTC |
Data Frames Decoded - 30 Days
There is no decoded data for this satellite in the last 30 days.
Decoder: BDSat-2 Telemetry
Script Name

bdsat2
Decoder Fields
Orbital Elements
Latest Two-Line Element (TLE)
TLE Source

Celestrak (active)
TLE Updated

2023-05-29 05:12:50 UTC
TLE Set

1 55098U 23001CT  23148.90672334  .00010690  00000+0  53019-3 0  9991
2 55098  97.4835 209.1280 0017161  73.9490 286.3632 15.17773045 22166
No Satellite Suggestions Found