Mission information
Name

ASELSAT

Satellite ID

NMOX-2963-9472-2945-7229

NORAD ID

47441

Country of Origin

Turkey
Status
Operational
Satellite is in orbit and operational
---
Frequency Misuse
Satellite is reported to be transmitting at an uncoordinated or denied frequency. Details
Image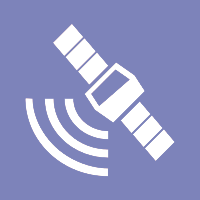 Mission timeline
Launch Date

2021-01-24T15:00:00+00:00

Deploy Date

2021-01-24T15:00:00+00:00
Description
ASELSAT 3U CubeSat Development Project to earn flight heritage for ASELSAN's indigenously developed X-Band Transmitter. ASELSAN designed X-Band Transmitter will send the optical data, which will be created by ASELSAT's camera payload, to the ground station. Also radiation dosimeters will collect statistical data from the low orbit space for design activities.
Type

Transmitter

Downlink Mode

CW

Downlink Frequency

436950000

IARU Coordination
Type

Transmitter

Service

Amateur

Downlink Mode

GMSK

Downlink Frequency

436950000

Baud

9600

ITU Notifications

ITU Notified [Link 1]
Most Recent Observers
| Observer | Latest Data |
| --- | --- |
| N1JFU-FN42la | 2023-09-21 01:47:37 UTC |
| SF1-DM75aq | 2023-09-20 16:45:33 UTC |
Data Frames Decoded - 30 Days
There is no decoded data for this satellite in the last 30 days.
No Decoders Found
Help us develop a decoder, you can find instructions at this wiki link
Orbital Elements
Latest Two-Line Element (TLE)
TLE Source

Space-Track.org
TLE Updated

2023-09-24 07:31:20 UTC
TLE Set

1 47441U 21006AE  23267.13384611  .00043750  00000-0  13778-2 0  9993
2 47441  97.3665 323.9351 0008972  94.0245 266.2023 15.32749916147813
No Satellite Suggestions Found