Mission information
Name

BAMA-1

Satellite ID

OQSS-7721-3523-6236-0234

NORAD ID

99425

Website

Country of Origin

United States of America
Status
Decayed
Satellite has re-entered
Image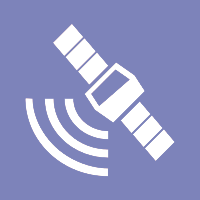 Mission timeline
Launch Date

2022-02-10T22:00:00+00:00

Deploy Date

2022-02-10T22:08:40+00:00
Description
BAMA-1 is a technology demonstration mission that will con­duct a flight demonstration of a drag sail module by rapidly de­orbiting the satellite. Spacecraft equipped with drag sail tech­nology will be able to deorbit reliably and rapidly, thus reducing space debris and the risk to operational satellites, space sta­tions, and crewed vehicles.
Type

Transmitter

Service

Amateur

Downlink Mode

GFSK

Downlink Frequency

437460000

Baud

4800

IARU Coordination
Most Recent Observers
No observations recorded for BAMA-1
Data Frames Decoded - 30 Days
There is no decoded data for this satellite in the last 30 days.
No Decoders Found
Help us develop a decoder, you can find instructions at this wiki link
No Satellite Suggestions Found