Mission information
Name

CIRBE

Alternate Names

CubeSat Inner Radiation Belt Experiment

Satellite ID

PBLF-9792-3382-3546-2243

Temporary NORAD ID

99401

Followed NORAD ID

None

Website

Country of Origin

United States of America
Status
Future
Satellite is not yet in orbit
Image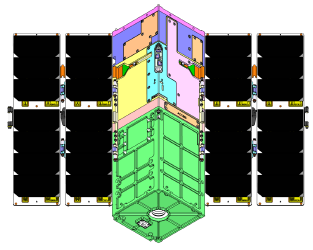 Description
CIRBE, a 3U CubeSat, will study the inner radiation belt of Earth's magnetosphere, providing new insight into the energetic particles that can disrupt satellites and threaten spacewalking astronauts. It will provide the first advanced resolution of one of Earth's two Van Allen belts, a zone that traps energetic particles in the planet's magnetic field.
Most Recent Observers
| Observer | Latest Data |
| --- | --- |
| PE0SAT-JO21mr | 2023-03-15 10:08:48 UTC |
Data Frames Decoded - 30 Days
There is no decoded data for this satellite in the last 30 days.
Decoder: CIRBE Telemetry
Script Name

cirbe
Decoder Fields
No Satellite Suggestions Found