Mission information
Name

PROBA-1

Satellite ID

PESU-6606-3114-9520-8906

NORAD ID

26958

Operator

Country of Origin

Belgium
Status
Operational
Satellite is in orbit and operational
Image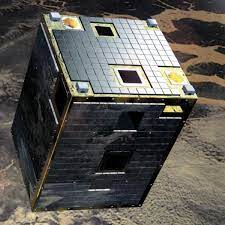 Mission timeline
Launch Date

2001-10-22T00:00:00+00:00
Description
PROBA (Project for On-Board Autonomy), renamed PROBA-1, is a Belgian satellite launched atop an Indian Polar Satellite Launch Vehicle by ISRO on 22 October 2001. The satellite was funded through the ESA's MicroSat program. This small (60×60×80 cm; 95 kg) boxlike system, with solar panel collectors on its surface, has remarkable image-making qualities.
Type

Transmitter

Service

Meteorological

Downlink Mode

BPSK

Downlink Frequency

2235000000

Baud

2048000
Most Recent Observers
No observations recorded for PROBA-1
Data Frames Decoded - 30 Days
There is no decoded data for this satellite in the last 30 days.
No Decoders Found
Help us develop a decoder, you can find instructions at this wiki link
Orbital Elements
Latest Two-Line Element (TLE)
TLE Source

Space-Track.org
TLE Updated

2023-02-07 00:55:02 UTC
TLE Set

1 26958U 01049B   23037.81883897  .00003489  00000-0  29182-3 0  9990
2 26958  97.8555   3.1848 0069004 282.4398  76.9107 14.97329996159521
No Satellite Suggestions Found