Mission information
Name

SJ-6E

Alternate Names

2008-053A

Satellite ID

QFGP-7469-6688-7713-9915

NORAD ID

33408

Country of Origin

China
Status
Operational
Satellite is in orbit and operational
Image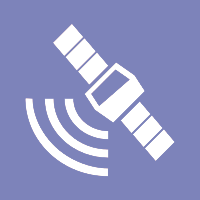 Mission timeline
Launch Date

2008-10-25T00:00:00+00:00

Deploy Date

2008-10-25T00:00:00+00:00
Description
The satellite is designed to study the harsh environment of space.
Type

Transmitter

Downlink Mode

BPSK

Downlink Frequency

2224519000

Baud

64000

Unconfirmed

Yes
Most Recent Observers
| Observer | Latest Data |
| --- | --- |
| PE2BZ-Odroid-S-band-JO22ca | 2023-09-29 06:51:23 UTC |
Data Frames Decoded - 30 Days
There is no decoded data for this satellite in the last 30 days.
No Decoders Found
Help us develop a decoder, you can find instructions at this wiki link
Orbital Elements
Warning: There is at least one newer non-redestributable TLE set.
Latest Two-Line Element (TLE)
TLE Source

Celestrak (SatNOGS)
TLE Updated

2023-12-11 05:12:04 UTC
TLE Set

1 33408U 08053A   23344.89744455  .00002160  00000+0  17491-3 0  9999
2 33408  97.8859 338.0970 0017337 246.4322 113.5081 15.00730195824295
No Satellite Suggestions Found