Mission information
Name

Jin Zijing 1-02

Alternate Names

OBJECT H

Satellite ID

RJAD-6971-5705-5997-8587

NORAD ID

48255

Country of Origin

China
Status
Operational
Satellite is in orbit and operational
Image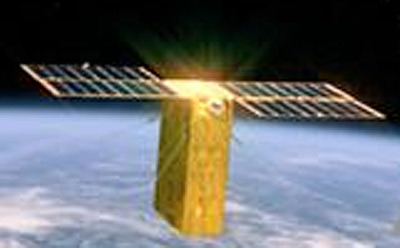 Mission timeline
Launch Date

2021-04-27T00:00:00+00:00
Description
Jinzijing 1-02, also known as Golden Bauhinia 1-02, is a constellation of visible light remote sensing satellites used to realize the observation function of ground targets. The developers and users are Lingzhong Kongjian Jishu (Beijing Zero G Lab).
Type

Transmitter

Downlink Mode

FM

Downlink Frequency

401350100
Most Recent Observers
No observations recorded for Jin Zijing 1-02
Data Frames Decoded - 30 Days
There is no decoded data for this satellite in the last 30 days.
No Decoders Found
Help us develop a decoder, you can find instructions at this wiki link
Orbital Elements
Latest Two-Line Element (TLE)
TLE Source

Celestrak (SatNOGS)
TLE Updated

2023-11-27 01:16:17 UTC
TLE Set

1 48255U 21033H   23330.48565421  .11117354  24501-5  12067-2 0  9997
2 48255  97.2909  52.8535 0011853 285.0158  74.9828 16.37222723144616
Jin Zijing 1-02 Suggestion
Name

Lingque-1 D02

NORAD ID

48255

Alternative Names

Jin Zijing 1-02

status

alive

countries

launched

April 27, 2021, midnight