Mission information
Name

SRMSAT

Satellite ID

RSRT-1057-1646-8612-1423

NORAD ID

37841
Status
Operational
Satellite is in orbit and operational
Image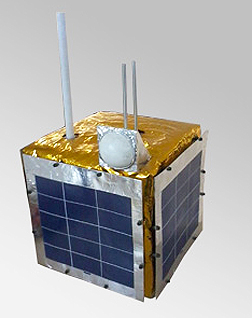 Description
An Indian technology demonstration and earth observation satellite who's mission is to monitor greenhouse gases in the Earth's atmosphere using an infrared spectrometer to collect data on the concentration of water vapour.
Type

Transmitter

Service

Amateur

Downlink Mode

CW

Downlink Frequency

437425000
Most Recent Observers
No observations recorded for SRMSAT
Data Frames Decoded - 30 Days
There is no decoded data for this satellite in the last 30 days.
No Decoders Found
Help us develop a decoder, you can find instructions at this wiki link
Orbital Elements
Warning: There is at least one newer non-redestributable TLE set.
Latest Two-Line Element (TLE)
TLE Source

Space-Track.org
TLE Updated

2023-03-21 18:50:03 UTC
TLE Set

1 37841U 11058D   23080.17995836  .00000530  00000-0  14588-3 0  9996
2 37841  19.9733  22.1049 0012030 144.4086 340.5551 14.10856588590360
No Satellite Suggestions Found