Mission information
Name

LEMUR 2 GREGROBINSON

Alternate Names

LEMUR 2 105

Satellite ID

SCLE-0291-5281-1334-3408

NORAD ID

44411

Country of Origin

United States of America
Status
Operational
Satellite is in orbit and operational
Image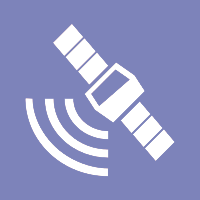 Mission timeline
Launch Date

2019-07-05T00:00:00+00:00
Description
Lemur-2 is the initial constellation of low-Earth orbiting satellites built by Spire. These satellites carry two payloads for meteorology and ship traffic tracking. Spire satellites, which orbit close to Earth's atmosphere, use the SENSE payload to listen for GPS satellite signals - which are impacted as they pass through Earth's atmosphere. Using a process called GPS radio occultation, Spire measures the change in GPS signal readings to calculate very precise profiles for temperature, pressure, and humidity here on Earth. The STRATOS payload enables tracking ships worldwide by receiving their AIS signals.
Type

Transmitter

Service

Maritime

Downlink Mode

FM

Downlink Frequency

402670000
Type

Transmitter

Downlink Mode

BPSK

Downlink Frequency

402788000
Most Recent Observers
| Observer | Latest Data |
| --- | --- |
| SA2KNG Omni UHF/VHF-KP03cu | 2023-09-29 04:31:14 UTC |
| FH-1-PF94hw | 2023-09-26 19:20:46 UTC |
Data Frames Decoded - 30 Days
There is no decoded data for this satellite in the last 30 days.
No Decoders Found
Help us develop a decoder, you can find instructions at this wiki link
Orbital Elements
Latest Two-Line Element (TLE)
TLE Source

Celestrak (active)
TLE Updated

2023-12-03 17:11:02 UTC
TLE Set

1 44411U 19038AB  23337.44274321  .00170244  00000+0  21343-2 0  9992
2 44411  97.6443 329.1813 0018925  53.0960 307.2026 15.58969712244489
No Satellite Suggestions Found