Mission information
Name

FENGYUN 3A

Alternate Names

Feng-Yun-3A, FY3A

Satellite ID

SHEZ-1778-3591-0474-2098

NORAD ID

32958

Website

Country of Origin

China
Status
Operational
Satellite is in orbit and operational
Image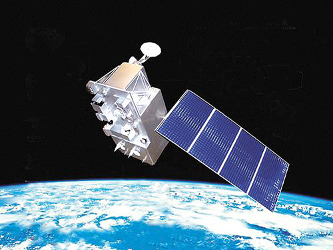 Mission timeline
Launch Date

2008-05-27T00:00:00+00:00
Description
This Chinese weather satellite uses visible, infrared and microwaves for global mapping as well as being used for the management of the 2008 Beijing Olympics. There are also additional monitors to measure ozone, radiation and the space environment.
Type

Transmitter

Downlink Mode

AHRPT

Downlink Frequency

1704500000

Baud

4200000
Most Recent Observers
No observations recorded for FENGYUN 3A
Data Frames Decoded - 30 Days
There is no decoded data for this satellite in the last 30 days.
No Decoders Found
Help us develop a decoder, you can find instructions at this wiki link
Orbital Elements
Latest Two-Line Element (TLE)
TLE Source

Space-Track.org
TLE Set

1 32958U 08026A   22183.84238290  .00000035  00000-0  36838-4 0  9995
2 32958  98.5032 145.8456 0008480 346.8005  13.2948 14.18725228730518
No Satellite Suggestions Found