Mission information
Name

BRIO

Satellite ID

UFLN-6095-7892-0931-3876

NORAD ID

43813

Country of Origin

United States of America
Status
Operational
Satellite is in orbit and operational
Image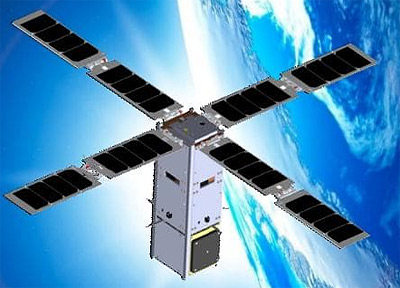 Description
The BRIO is a 3U CubeSat built by SpaceQuest, Ltd., a U.S. corporation headquartered in Fairfax, Virginia, to test and evaluate an advanced RF Transceiver developed by Myriota, a spin-off company from the University of South Australia. The primary objective of the mission is to evaluate the Myriota communications waveforms and firmware on board the experimental payload.
Type

Transmitter

Service

Space Research

Downlink Mode

GMSK

Downlink Frequency

400550000

Baud

9600
Most Recent Observers
No observations recorded for BRIO
Data Frames Decoded - 30 Days
There is no decoded data for this satellite in the last 30 days.
No Decoders Found
Help us develop a decoder, you can find instructions at this wiki link
Orbital Elements
Latest Two-Line Element (TLE)
TLE Source

Space-Track.org
TLE Updated

2023-02-06 18:55:07 UTC
TLE Set

1 43813U 18099BH  23037.41177687  .00009881  00000-0  78982-3 0  9995
2 43813  97.6172 107.2626 0009889 175.5291 184.6023 15.00387165227877
No Satellite Suggestions Found