Mission information
Name

DIDO 3

Satellite ID

UTVH-8269-9182-3451-8658

NORAD ID

46284

Countries of Origin

Israel

Switzerland
Status
Operational
Satellite is in orbit and operational
Image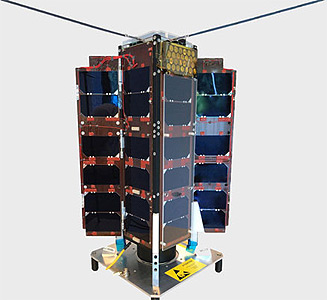 Mission timeline
Launch Date

2020-09-03T00:00:00+00:00
Description
The DIDO satellites are 3U CubeSat satellites for micro-gravity rersearch designed by the Israeli / Swiss company SpacePharma. The satellites contain the mGnify miniaturized end-to-end lab, that can be remote controlled from anywhere. The mGnify unit can perform experiments on bacterial growth, antibiotics resistance, self-assembly, enzymatic reactions, polymerization, nanoparticle synthesis, particle aggregation dynamics, emulsion stability and crystallization.
Type

Transmitter

Downlink Mode

FM

Downlink Frequency

400450000
Most Recent Observers
| Observer | Latest Data |
| --- | --- |
| SP7THR-UHF-KO10an | 2021-12-06 19:52:21 UTC |
Data Frames Decoded - 30 Days
There is no decoded data for this satellite in the last 30 days.
No Decoders Found
Help us develop a decoder, you can find instructions at this wiki link
Orbital Elements
Latest Two-Line Element (TLE)
TLE Source

Celestrak (active)
TLE Set

1 46284U 20061N   21341.81011453  .00001386  00000+0  87096-4 0  9998
2 46284  97.4708  51.0739 0003554 175.1329 184.9936 15.10861720 69478
No Satellite Suggestions Found