Mission information
Name

JAGSAT-1

Satellite ID

UVOC-4383-3559-4678-1045

Temporary NORAD ID

99341

Followed NORAD ID

53771

Website

Country of Origin

United States of America
Status
Decayed
Satellite has re-entered
Image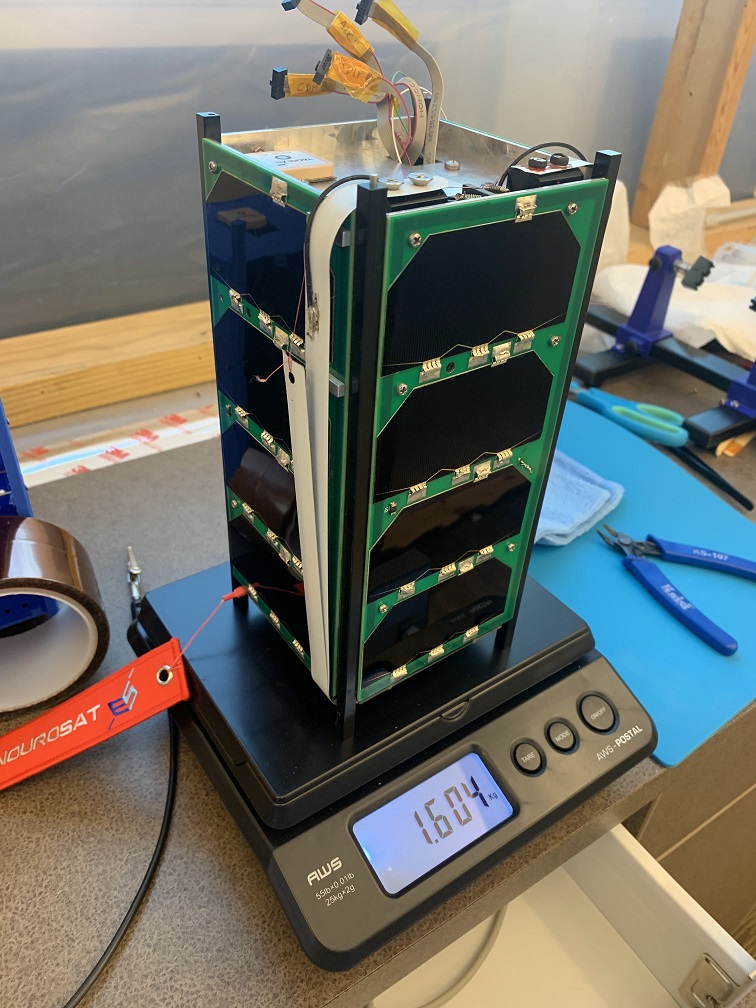 Mission timeline
Launch Date

2022-07-15T00:00:00+00:00

Deploy Date

2022-09-06T00:00:00+00:00

Decay Date

2003-01-22T00:00:00+00:00
Description
A 2U CubeSat. Our mission is to measure plasma electron density in the upper F layer of the ionosphere, between 400 km to 800 km altitude, in the equatorial and mid latitudes. The development and construction of JAGSAT is primarily handled by the 50+ undergraduate students involved in the project. The project has introduced these students to the art of amateur radio communications and during the flight mission will be used as an educational tool to explain amateur radio principles and theory. Pursuit of radio science regarding properties of the ionosphere. Amateur operators will be able to coordinate with University of South Alabama to develop space weather monitoring tools, specifically to understand and predict the effects of RF scintillation on amateur or other communication signals, in furtherance to the radio art with respect to exploiting the ionosphere.
Mode U - GFSK 9k6 G3RUH AX25 TLM
Type

Transmitter

Service

Amateur

Downlink Mode

GFSK

Downlink Frequency

437325000

Baud

9600

IARU Coordination
Most Recent Observers
| Observer | Latest Data |
| --- | --- |
| K4KDR-FM17es | 2022-10-06 22:48:55 UTC |
| N6RFM-EM12jw | 2022-10-03 02:16:49 UTC |
| EU1XX-KO33ru | 2022-09-26 17:16:29 UTC |
| PY4ZBZ-GH70vn | 2022-09-25 15:06:54 UTC |
| N6RFM-FN41iq | 2022-09-24 03:38:15 UTC |
Data Frames Decoded - 30 Days
There is no decoded data for this satellite in the last 30 days.
No Decoders Found
Help us develop a decoder, you can find instructions at this wiki link
No Satellite Suggestions Found